Transform a room: why dining table shape matters
Forget ordinary and think extraordinary when it comes to choosing the perfect dining table shape for your space. When you've finished reading today's journal, all of your table-related conundrums will be solved, so you can head out and find the one for you!
Picture a dining table in your head. We'd bet our bottom dollar it's a long rectangular one in a formal yet calm setting. But not everyone has a formal dining room, nor do they want one, and a rectangle-shaped table isn't always the best option for every space. Read on to find out which is the best shape for different shaped rooms and gathering types.
There are two principal factors which determine the shape of your dining room table:
The size of the room or dining area
The number of people who will usually be seated around it.
Some shapes work better than others and when you combine both shape and room size well, a natural flow is created in the room, which makes a space look and function better.
Rectangular dining tables
It will come as no surprise that one of the most popular shapes, rectangular dining tables, have a clean, linear and modern look, so they're perfect for large-scale entertaining. Ensure there is plenty of room for table settings on each side of the table and for the flow of people around the table, allowing one metre between the table and the wall, if possible, for optimum comfort around the dinner table. Remember to factor in seating and the latest trends in chairs. If space is an issue, long benches are the perfect alternative to chairs and can be tucked away when the table isn't in use, ensuring space is maximised. Rectangular tables are also amongst the easiest shapes to transfer in a move, as they fit most room sizes, making them an optimum investment.
We love the Massimo & Lella Vignelli rectangular marble dining table and our very own ROOTS MARBLE CALACATTA marble dining table for the ultimate in dining luxury.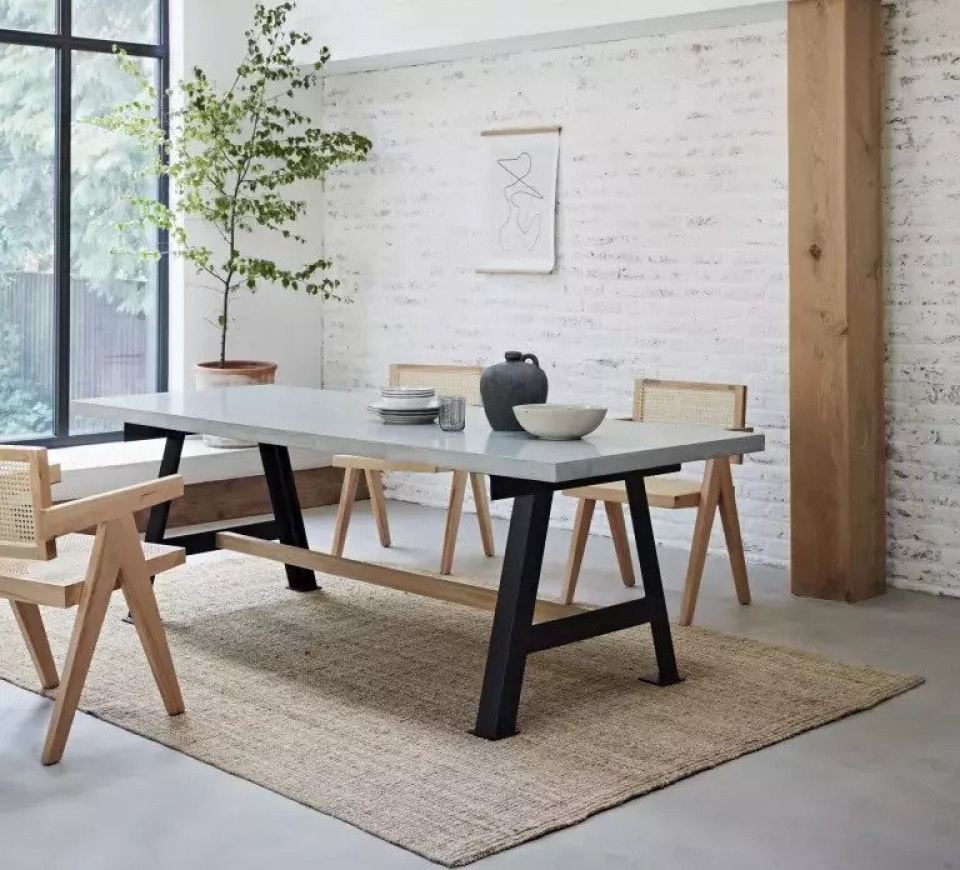 (Image credit: Rust Collections/Photographer: Jon Day)
Square dining tables
Don't have huge room but still want fancy dining experience? Perhaps you should opt for a square dining table! They are an optimum choice for smaller spaces and rooms, and work well if it's a small crowd gathering for a great time together.
Square tables are more intimate than their rectangular counterparts making them a top choice for smaller dinner parties, where everyone gathered around the table is the same distance apart, making conversation easy. Choose a quadrilateral table in a small dining room that looks out onto an open plan room, to maximise on relaxation opportunities whilst dining to the tune of carefully-chosen background music or a favourite TV show.
This shaped table also offers flexible group dining for larger parties when two or more square tables are joined together in a bigger room to create a rectangle. Our top choice for a square marble dining table is Reda Amalou Design's Ooma table.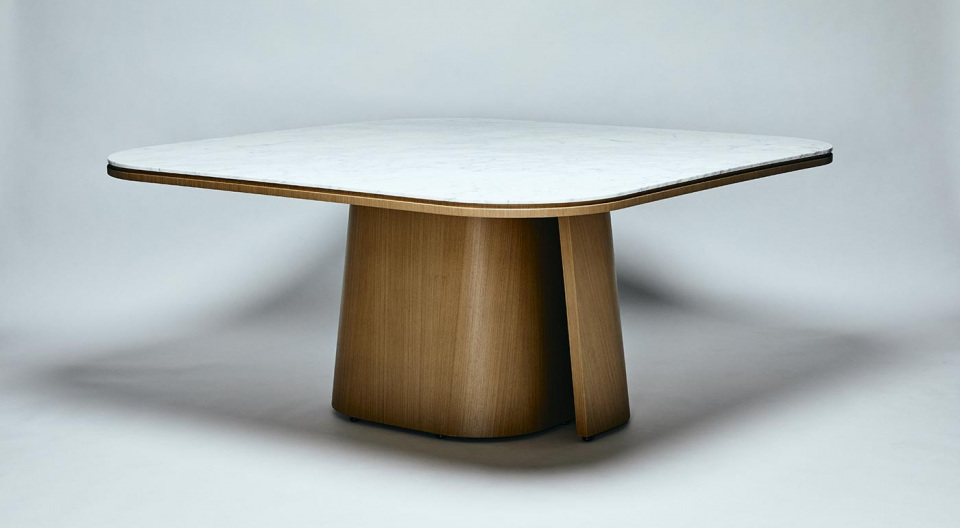 (Image credit: Reda Amalou Design)
Round dining tables
Round dining tables work brilliantly in square rooms, and are also a great choice for open-plan living, where curves soften the look while making it easy to manoeuvre around.
Round tables encourage conversation and interaction and are a fantastic choice for a room which will be used for casual dinners, breakfasts or even formal gatherings. Round tables do away with the hierarchy of the head of the table, so everyone can gather and break bread together.
The opulent ECO NIBBLES dining table is our favourite luxury round dining table when it comes to style and elegance, with a sustainable approach to craftsmanship.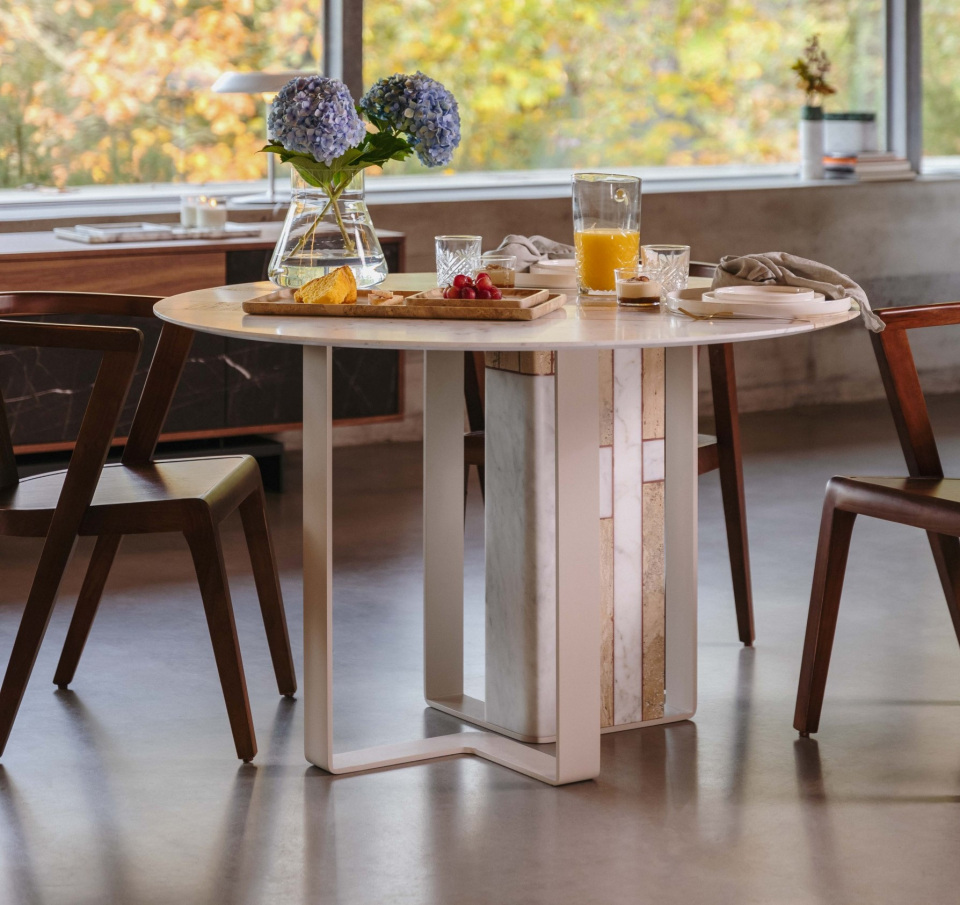 Oval dining tables

An oval table is a great compromise between circular and rectangular tables. Oval tables raise the stakes and beat others hand down when it comes to creating unique visual interest. You get the best of both worlds with the length of a rectangular table and the fluid, rounded shape of a round table, creating a sense of equality that a round table affords.

Oval dining tables are a great choice for a long and narrow table. They work well in rooms with a good amount of space.

The Alexander Lorenz Bon Bon table is our top oval table choice.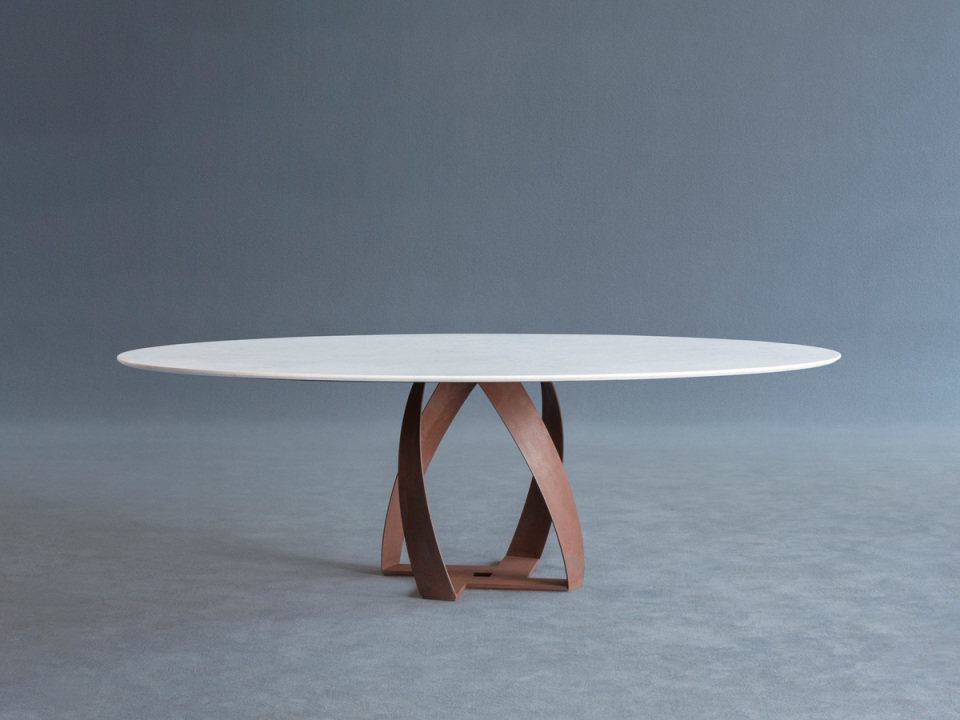 (Image credit: POTOCCO)
MAAMI HOME's accessory range is a perfect addition to your dining table. The range includes candles, vases, marble trays and our latest accessory release, the HALF PIPE and COPIC marble pen holder.
Contact our sales team to find out more about our dining tables and our accessory range.