4 top tips for minimalist bathrooms
Do you want maximum impact AND a minimalist look in your small bathroom? Functionality is at the heart of any bathroom, but that doesn't mean aesthetics should take second place just because space is at a premium.
We're big defenders of the school of thought that minimalism is key when it comes to small bathrooms. We've reflected on the tips we shared earlier this year for minimalist bathrooms, and now we are ready to dive into small bathroom spaces. Here are our top tips to enhance one of the most important rooms in the home, even when it's on a smaller scale. Read on for our small bathroom, maximum impact tips.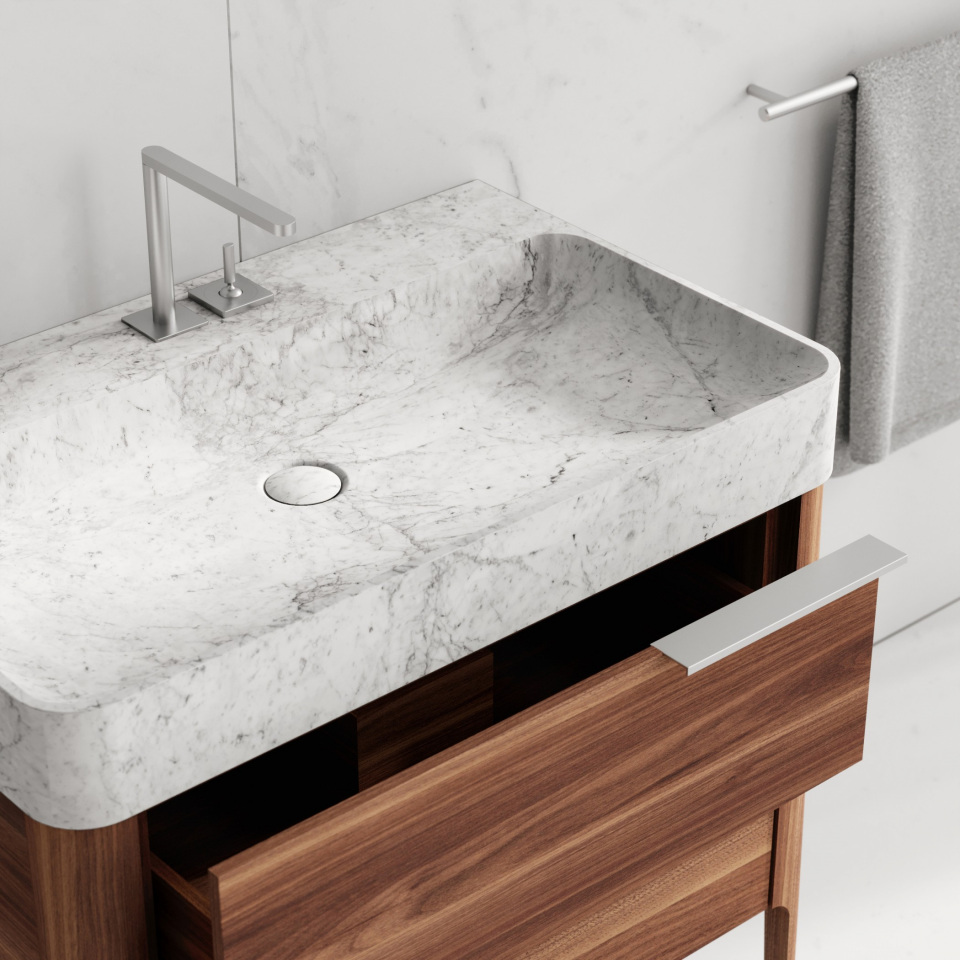 1. Create a focal point
Create a focal point in the bathroom to add visual interest. From light fittings to mirrors or a marble washbasin, once you have a focal point, the room can be built around it. One standout yet practical piece, can make a big difference in a small bathroom.
If a washbasin is your chosen focal point, choose one that has added space-saving features. From practical drawers to towel rails, combine multi-use furnishings that have purpose.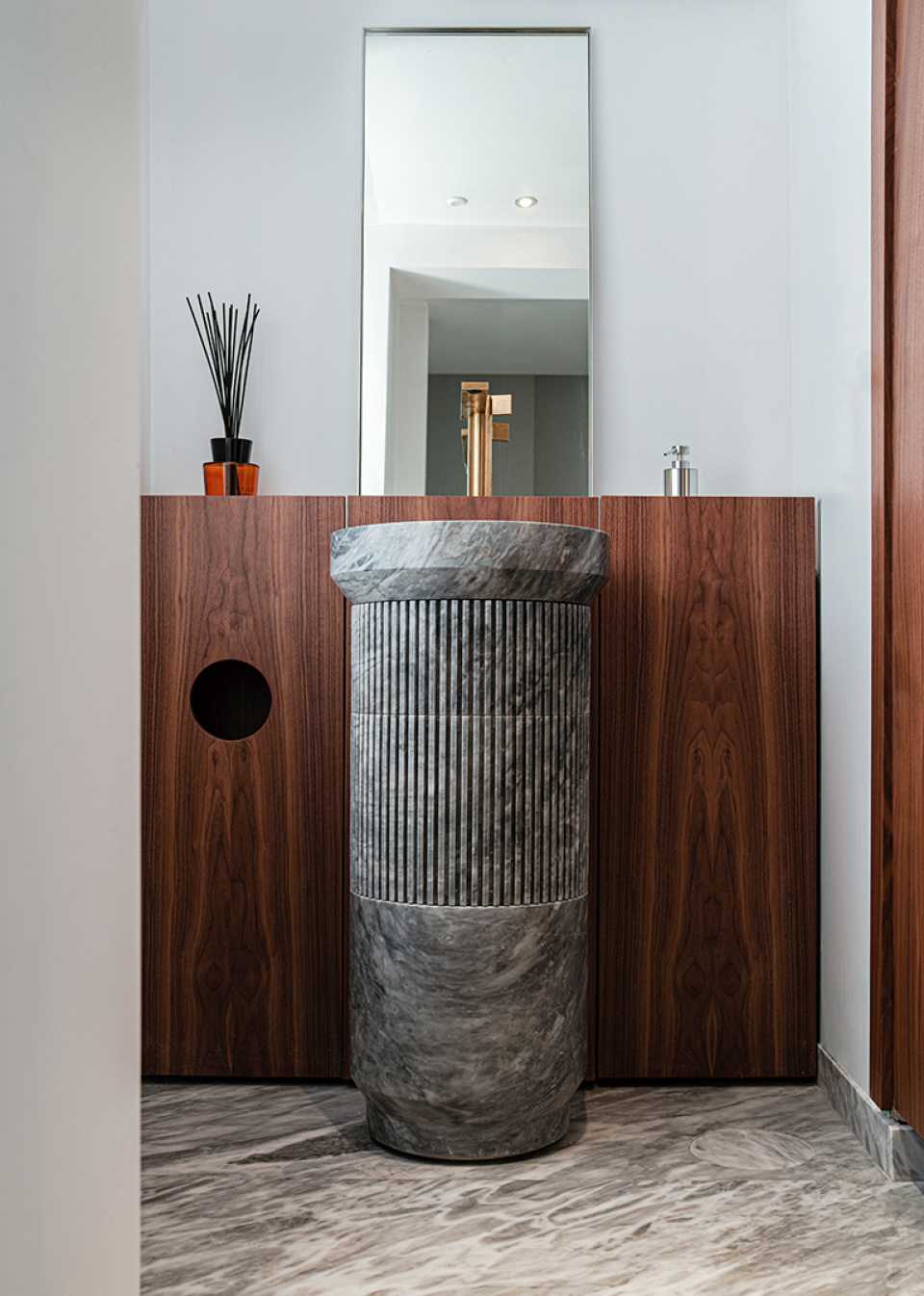 2. Reflect the light
Light is key in a small bathroom, yet it's not just mirrors and light fittings that are sources of light.
Shiny surfaces such as tiles and even the taps, add extra elements of light which, when combined together make the space appear bigger. From marble floor and wall tiles, to high gloss ceramic wall tiles, all in light shades, there's plenty of places a little extra light can be introduced subtly to a bathroom.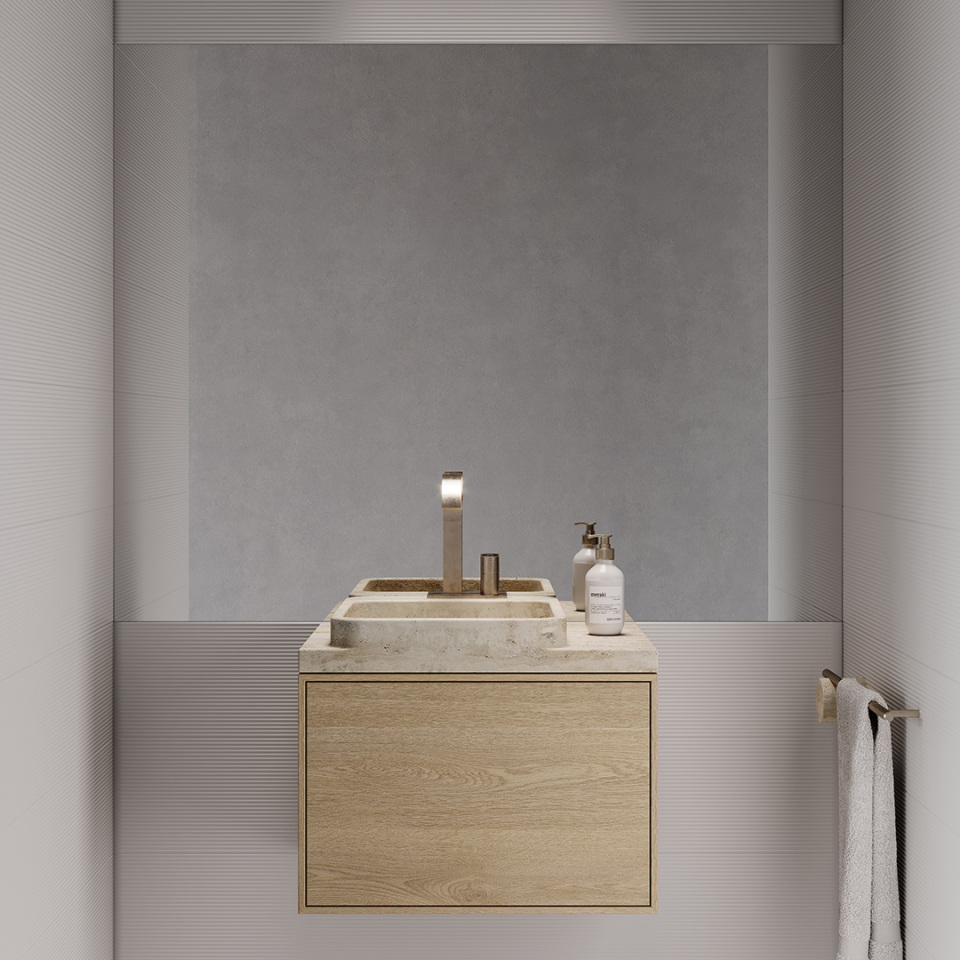 3. Choose sleek and simple colours
Keep the colour palette simple and sleek, and illuminate small bathrooms through paint and tile choices. Light reflects light, naturally creating a sense of space, brightening up the smallest of bathrooms. Darker colour palletes create a cosier, more intimate sense of space in a room - best left for living rooms or bedrooms. So embrace sleek and simple in the bathroom, for the ultimate in minimalist bathing experiences.
Add a wall mirror for added reflection, both of the light and for practical reasons for the all important daily cleansing routines.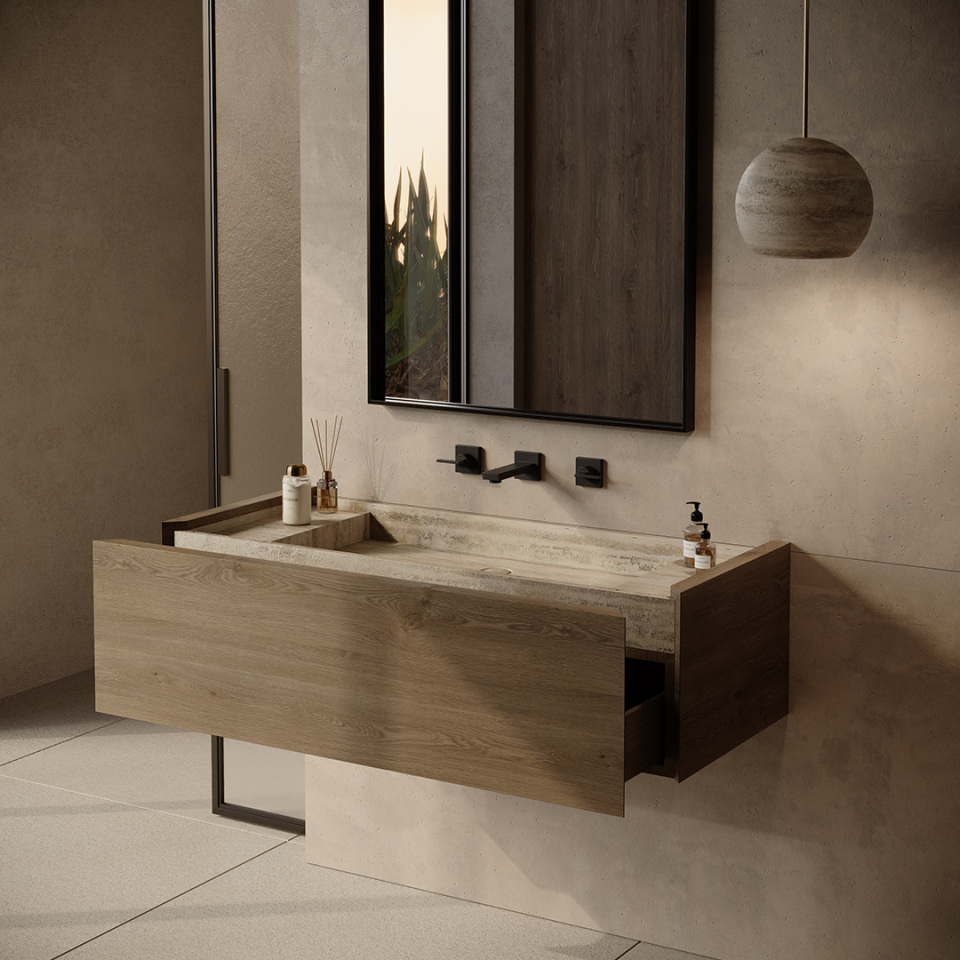 4. Shower don't bathe
Apart from the positive environmental impacts showers have over baths, they are also a fantastic way to save space in a bathroom when square metres are at space is at a premium.
A marble shower tray takes up far less space than a bath. Remove visual obstructions and extend the look of the room by adding a glass shower door or panel, to maintain a minimalist and functional aesthetic. The clear glass also reflects the all important light we've mentioned above, creating an even greater sense of space.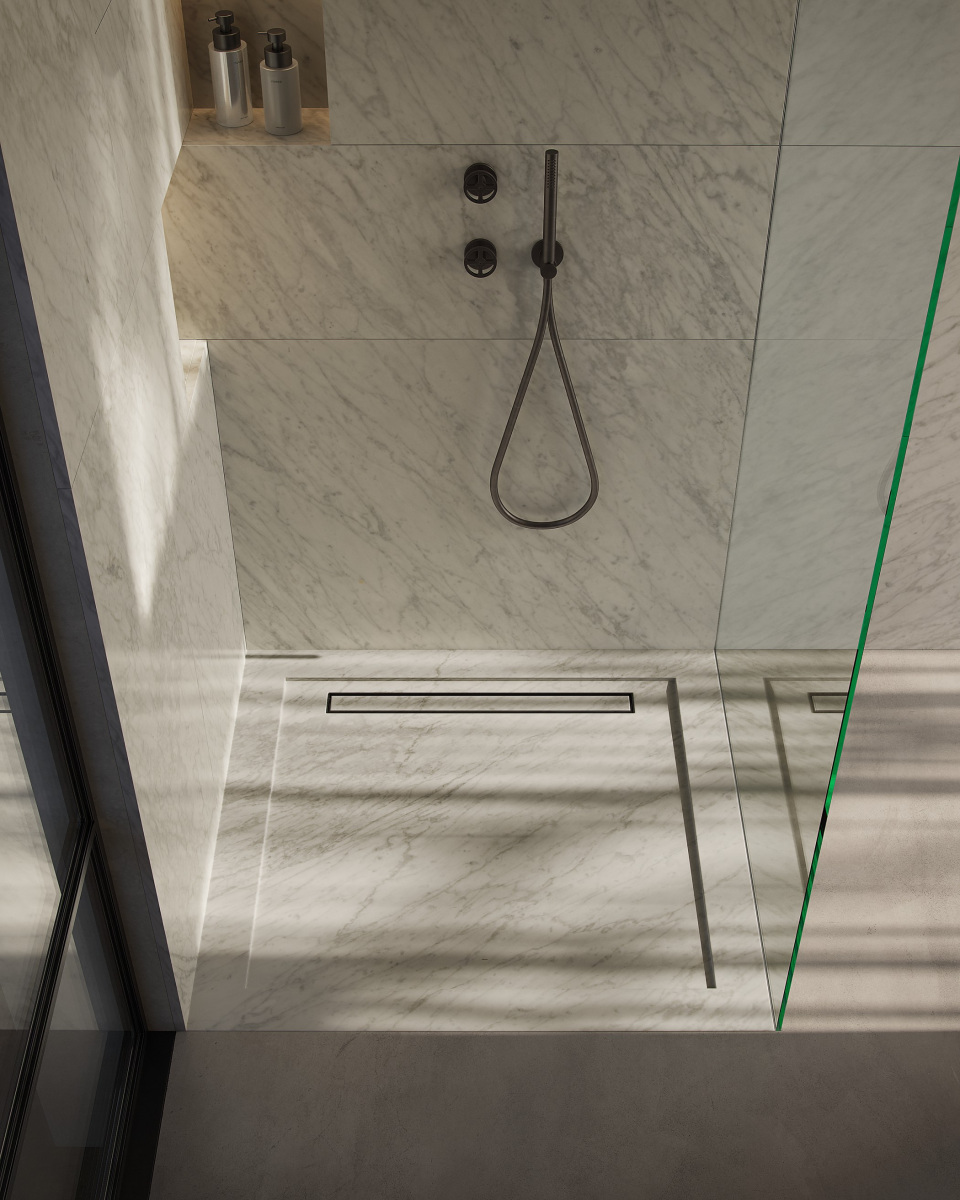 Ready to create the perfect bathroom sanctuary? Whether you choose a focal point or added light, our small bathroom, maximum impact tips are guaranteed to help create a luxurious bathroom retreat.
Contact the MAAMI HOME team to find out more about our specially designed and handcrafted marble pieces that will have maximum impact in even the smallest of bathroom spaces.