New season refresh – 4 interior ideas for Spring
March is here, announcing the start of spring. Fresh days and increased brightness tag along to bring renewed light to our lives. Now is the time to make plans for the new season.
Spring 2023's decor ideas are perfectly poised to bring new life to your room or workspace for even greater enjoyment.
In this journal post, we discover the top four tendencies to welcome Spring in style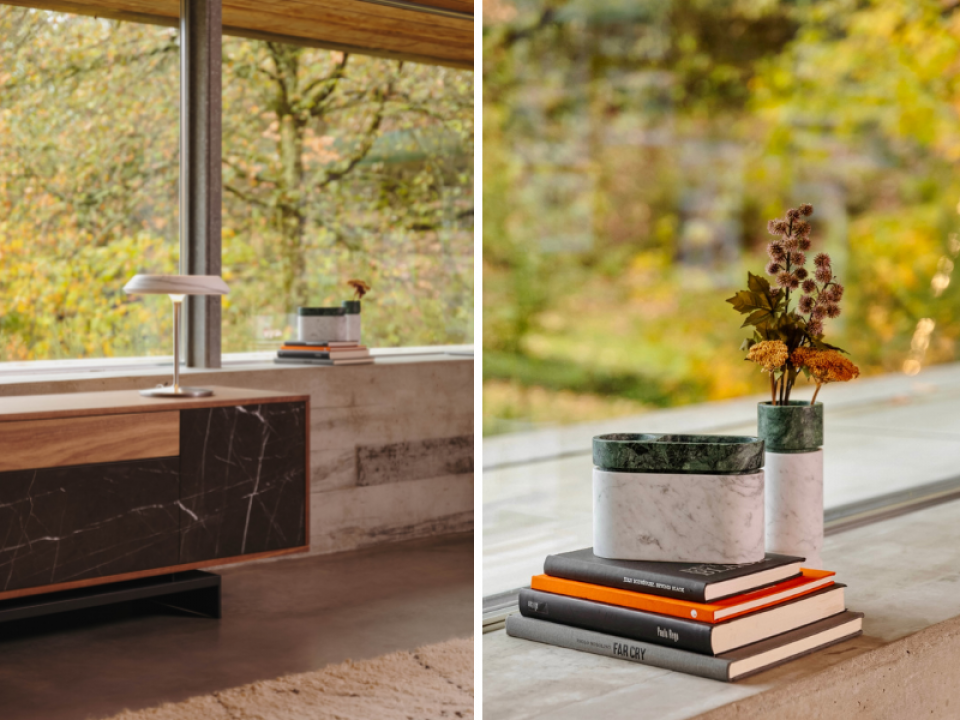 Statement vases
Spring is all about letting nature in. Marble lends itself wonderfully to opening up for spring with lighter marble choices such as our TUBE collection.
Our TUBE collection is designed to bring sophistication to everyday life, whether as a vase or combined with other pieces from the collection. Honed Carrara and Guatemala green reflect the light and green hues spring brings with it.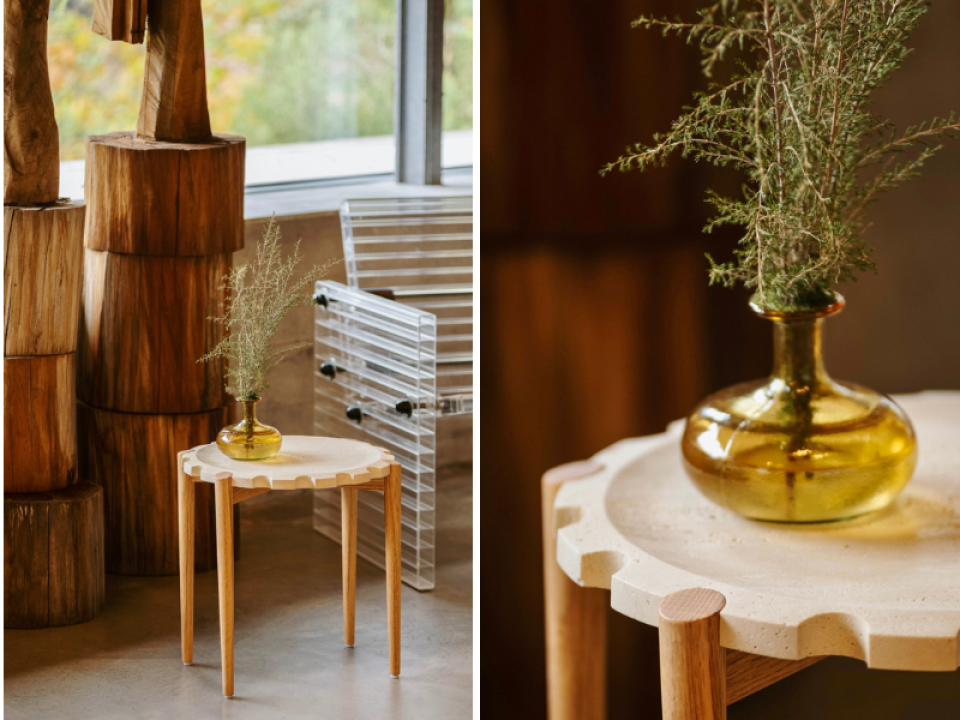 Contrasts
Intentional use of contrasts creates highlight in a space and showcases favourite pieces, furniture or areas. Combine straight lines with round forms, bright colours with neutral tones, soft materials with hard and texture with smooth.
Clock S Travertine is a versatile side table with a marble stone top which merges perfectly with the solid wooden legs which are hand-lathe finished.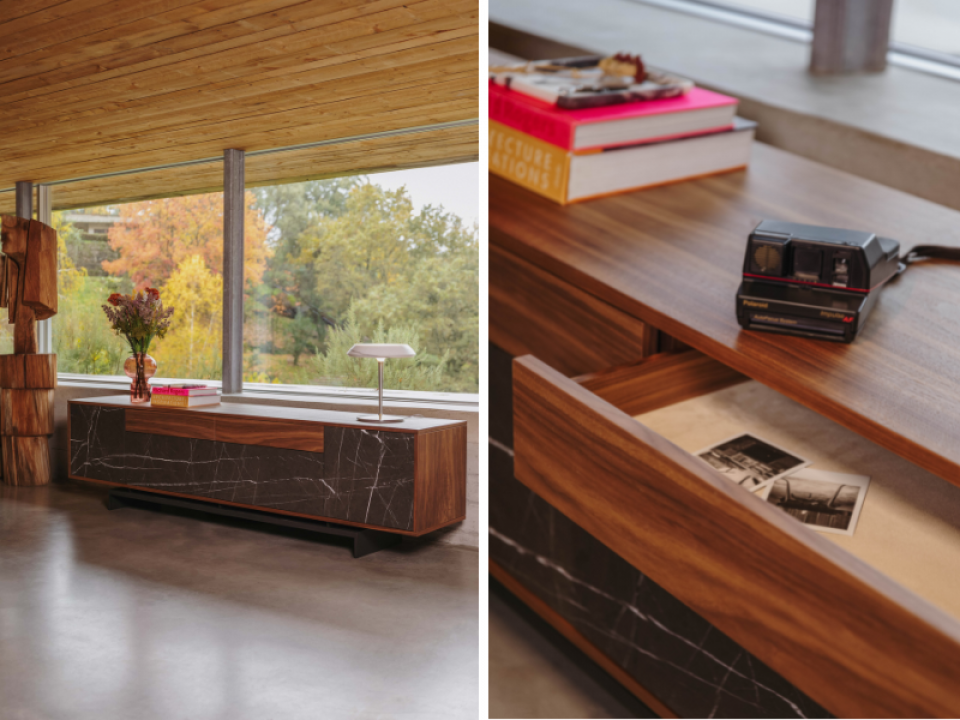 Smart Storage
A spring clear out is the perfect excuse for creating organisation within your home or workspace. Smart storage such as sideboards and consoles add elegance to a room and are the perfect place to organise your treasured possesions.
The Grammi S fits perfectly into a room or entrance hall. With simple lines and consisting of two drawers, the console features a combination of materials for an elegant, luxury piece.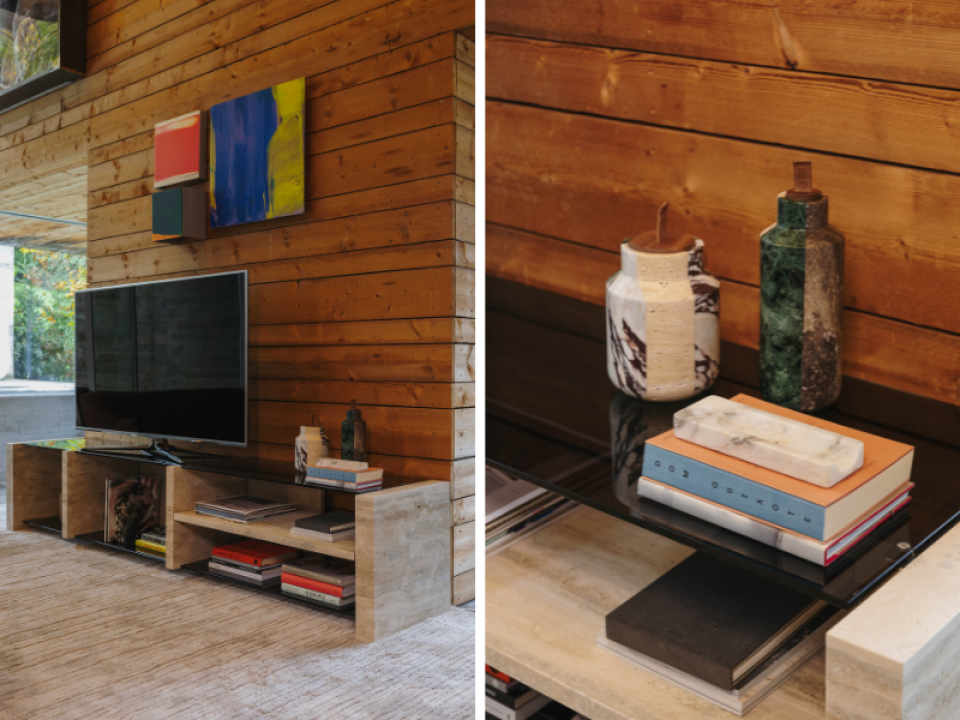 Natural materials
Nature-inspired art pieces and décor are a must-have for spring. Celebrate the upcoming spring equinox with natural elements incorporated into your room.
Our HANDLE NATURE pieces are part of our Upcycled range. Made with hand-selected marble from our stone yard, no single HANDLE NATURE is created alike. Our craftsmen combine complementary shades of marble to create this piece which is designed as an elegant candle holder. HANDLE NATURE has a compartment to place a candle in and a walnut lid with leather tab. Our HANDLE NATURE TALL is an elegant stick diffuser, with a walnut lid which absorbs luxurious scented oils.
Get in touch with the MAAMI HOME team to find our more about our accessories for Spring and to find the perfect piece for your space.