Announcing the arrival of the DORIC marble washbasin
If you follow us on Instagram, you'll know we've been dropping hints about our latest product release. Two years in the making with a careful design process which has focused on the smallest of details at every stage, we are proud to reveal the first cylindrical free-standing washbasin in our bath collection.
Join us today as we go behind the scenes in this image journal of the design, production and first installation of the DORIC washbasin.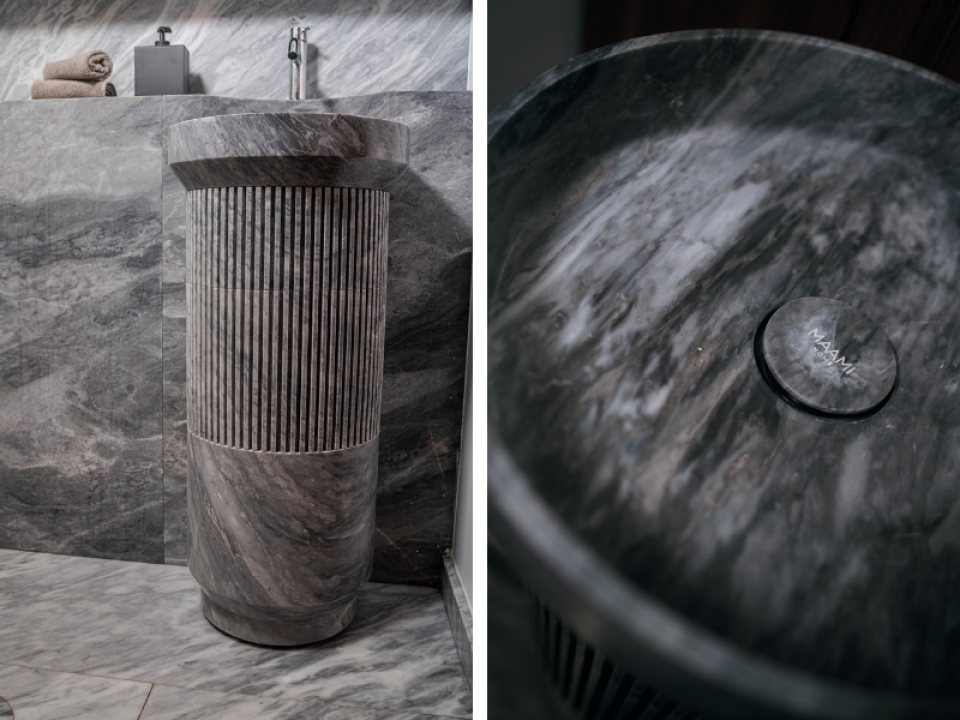 Taking centre stage in a bathroom, with its sublime visual appeal and attention to the smallest of details, DORIC is carved in Grigio Nuvolato marble, reminiscent of grey clouds, with subtle white veins against an exquisite grey background. The linear carving contrasts with the smooth finish, adding incredible aesthetic appeal to your space.
Doric is recognised as the first style of Classical Greek Architecture, and can be found in columns in the Parthenon and the temple of Apollo at Corinth. Reflecting on the dedication of Greek architects to create long-lasting buildings we chose DORIC for this unique piece, which combines classic design and marble cutting techniques for a highly functional yet aesthetically pleasing piece.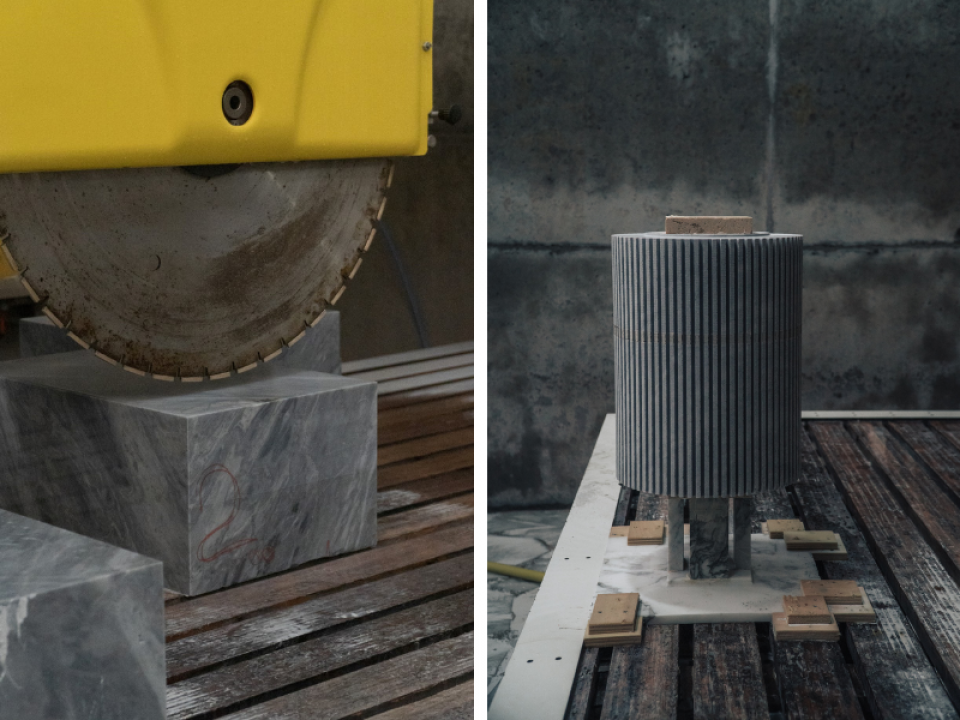 DORIC is crafted from four pieces of marble, sourced from just one original block. This facilitates transportation and makes it easier to handle once on site as marble is a very heavy material. Installation was also taken into account because marble requires a lot of lifting power, therefore a seamless split makes the installation process easier to manage.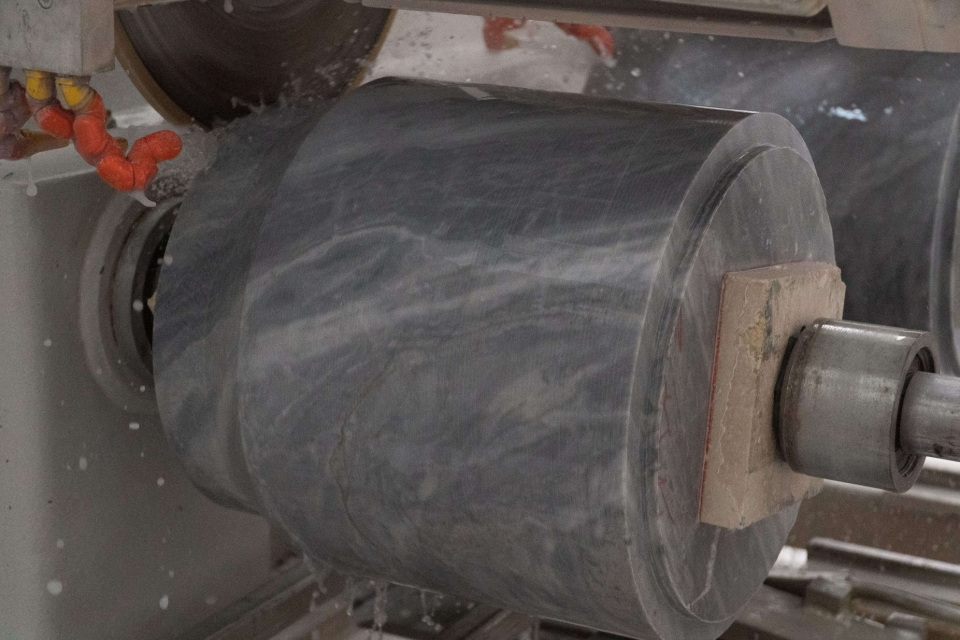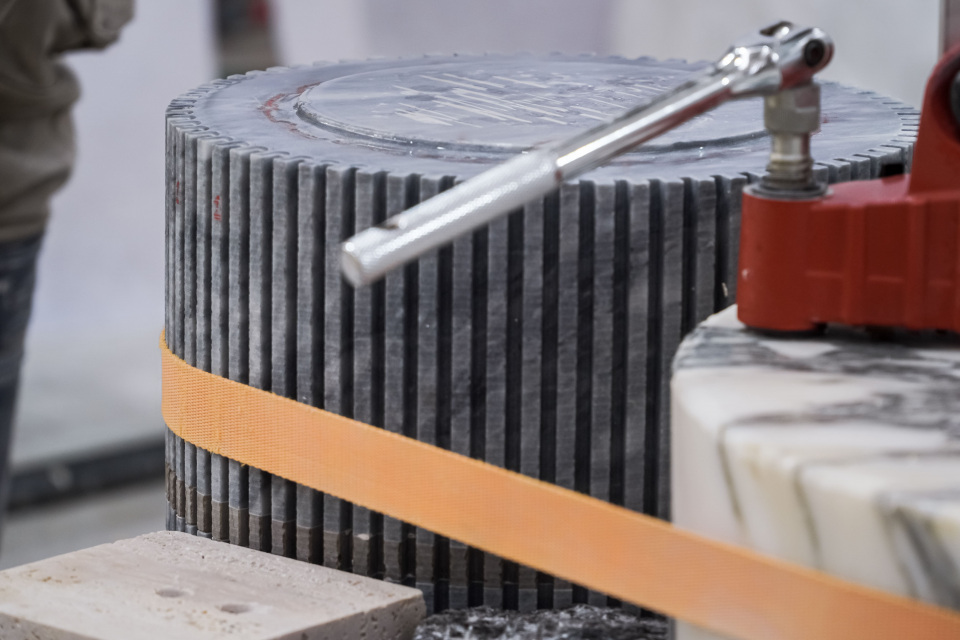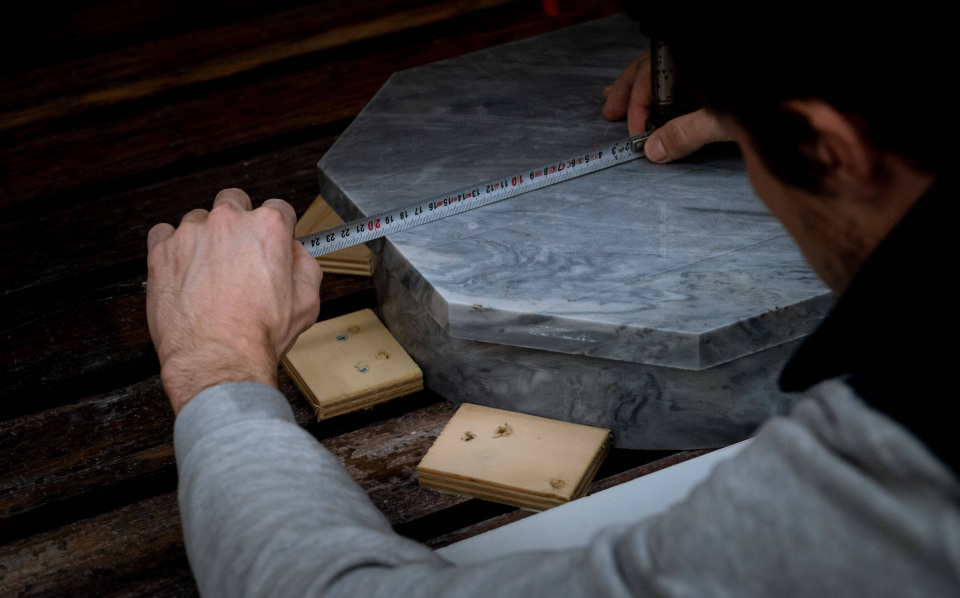 We chose four pieces for a number of reasons; to facilitate the cutting, turning, shaping and polishing processes; to facilitate transportation and, once the washbasin is delivered to the customer, to ease handling and installation of a heavy piece.
DORIC has a number of stages of marble cutting, turning, shaping and polishing during its complex production process. We're sure you will agree that the finished piece is an exceptionally sophisticated washbasin.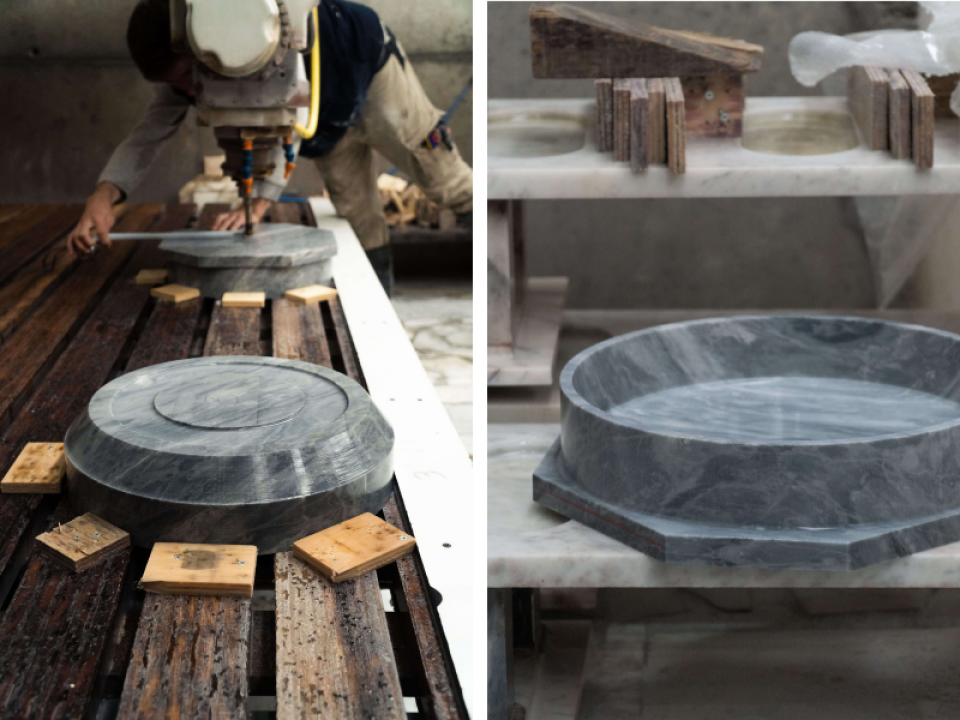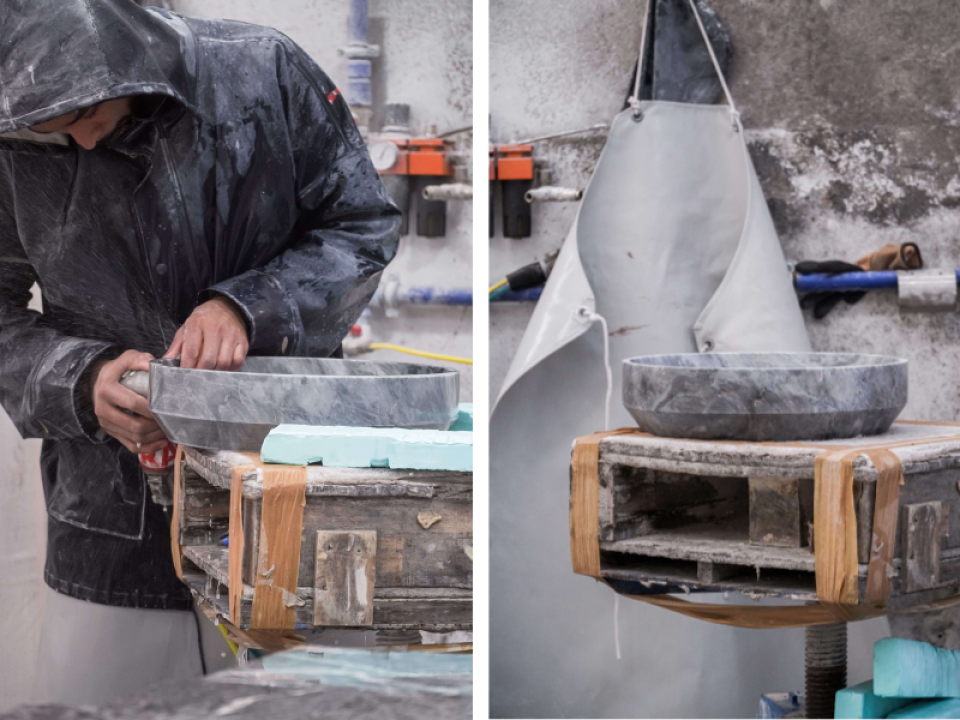 The DORIC washbasin's first installation is in the historic 1930's Café São Gonçalo in the stunning northern Portuguese town of Amarante, known for its associations with Portuguese poets and politicians.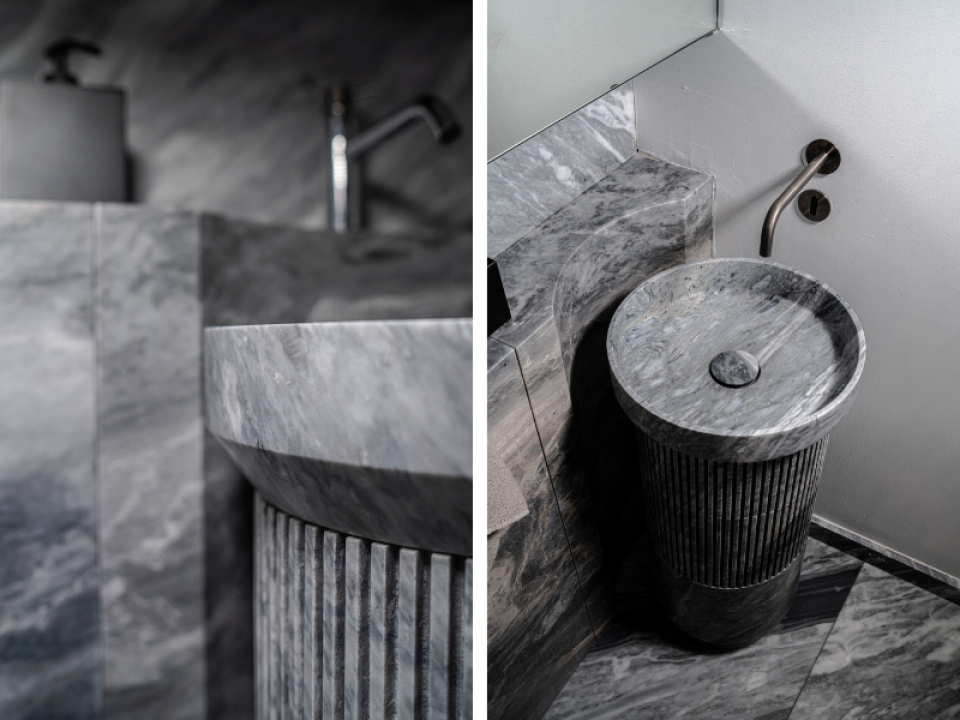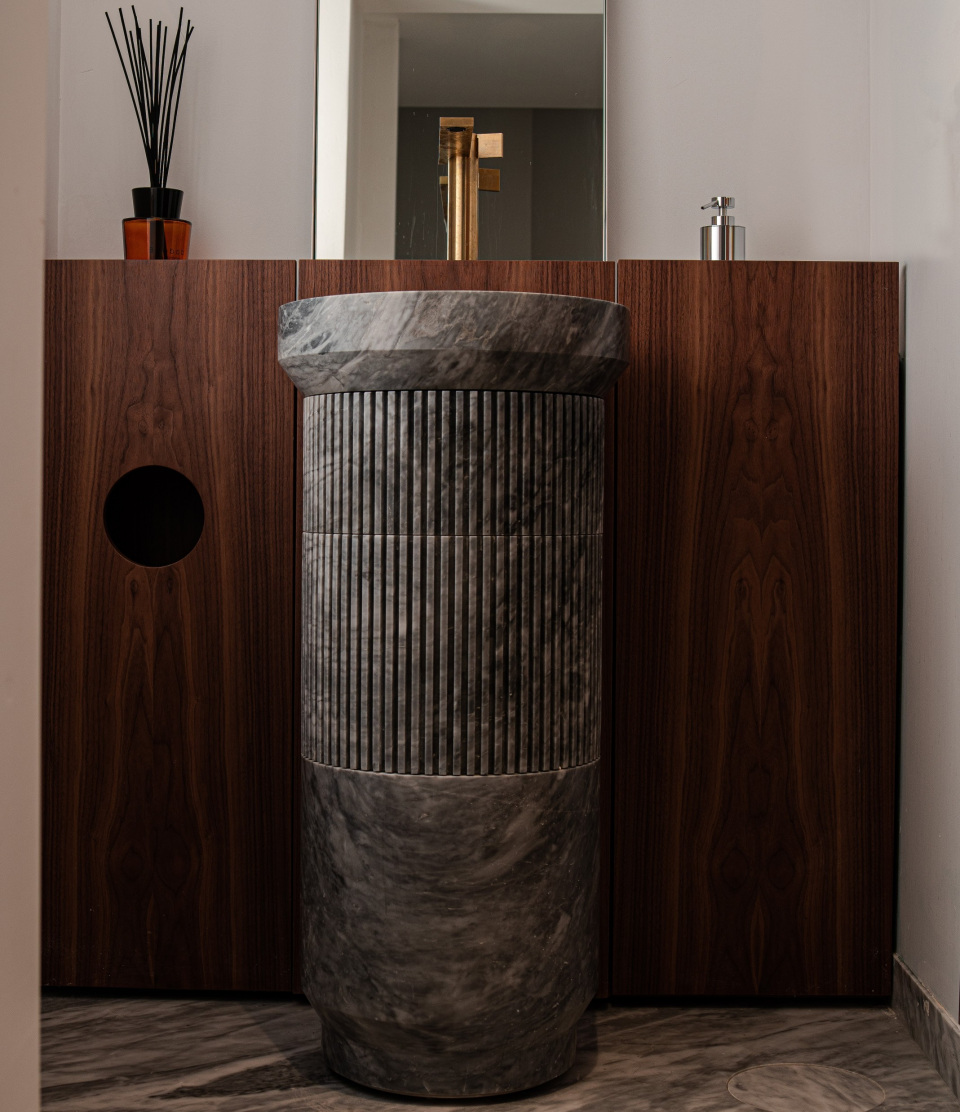 Contact the MAAMI home team to find out more about DORIC for your space.