4 ways to create contemporary interiors with natural stone
Like a Hollywood film star, marble is timeless, classic and unique. Elegant, modern interiors benefit from marble which continues to be a reflection of understated and contemporary style, taste and luxury.
Discover four ways to combine designer stone with contemporary décor.
1. Combining colour and natural stone
One of stone's biggest appeals is its natural beauty and uniqueness. Created over thousands of years, it is a snapshot of one moment in time that created that particular piece, of a truly incomparable and versatile material.
By combining complementary or contrasting colours of stone with furnishings, wall décor, lighting, and accessories, a unique space is created.
The BUBBLE side table in hand-blown green glass pairs wonderfully with green Guatemala marble, making it the MAAMI HOME team's favourite piece for colour and natural stone combinations.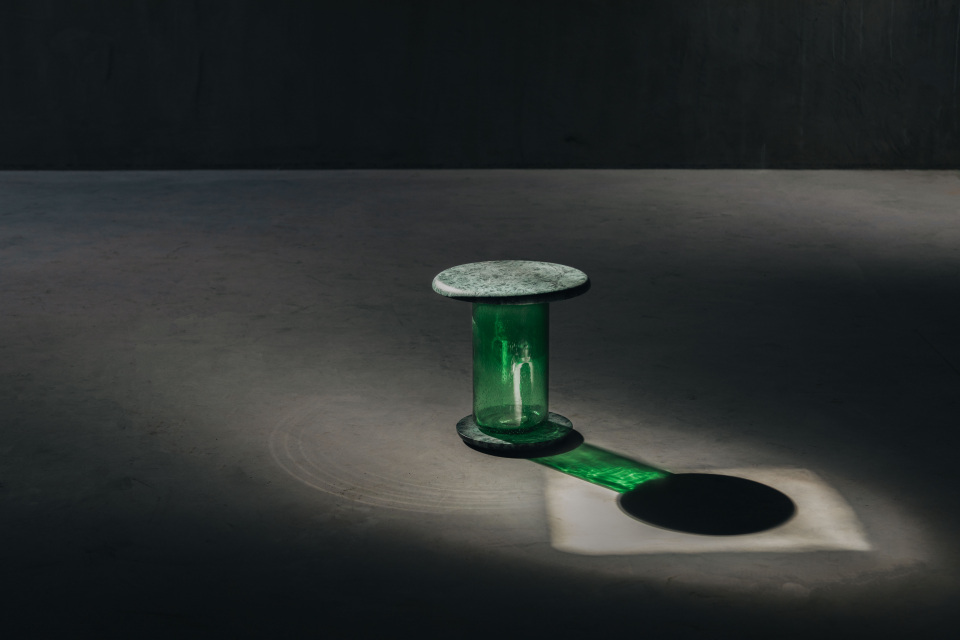 2. Combining stone with other materials

As well as combining colour and texture within natural stone, contemporary interiors benefit from the classic combination of marble with glass, metal or textiles.

The timeless pairing that is natural stone and wood, two of nature's unique offering is found in our RICH S CALACATTA sideboard.

Combining the ancient techniques of Portuguese cabinet making, with our stone artisans' knowledge, the RICH S CALACATTA is a luxurious and elegant sideboard designed to suit any room.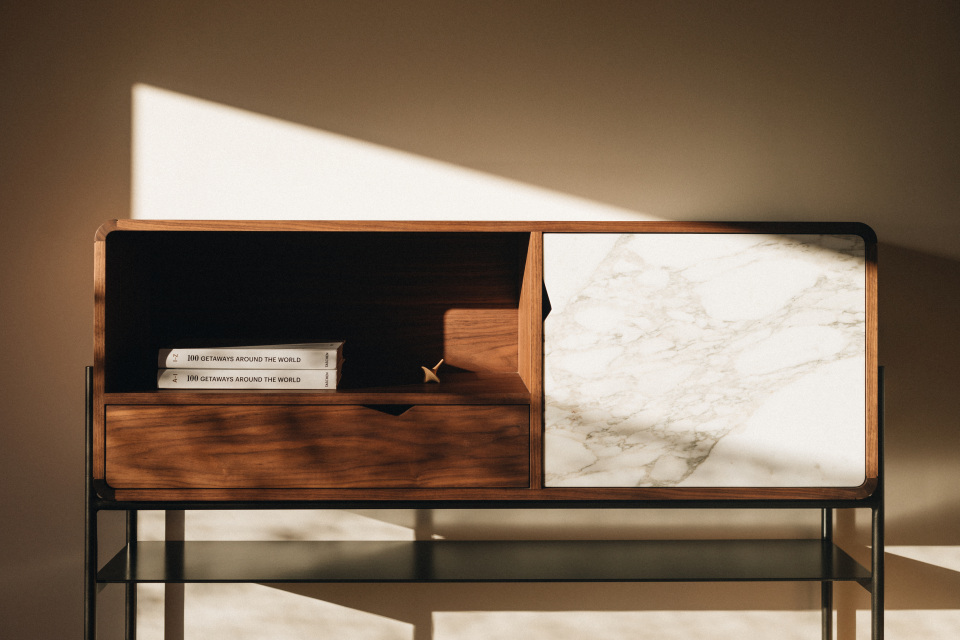 3. Combining stone and accessories

Sculptures, lamps, textiles and the simple yet essential book end make the perfect accessories in marble for your home. Whether its to add an elegant touch to a room, or as a focus piece, marble remains the perfect choice for accessories which stand the test of time.

Our individually-crafted RAW PORTORO is a set of three unique sculpted marble stone sculptures.

RAW PORTORO is the ultimate in flexibility in natural stone for your interior and is ideal as set of book ends, sculptures or simply as decorative objects.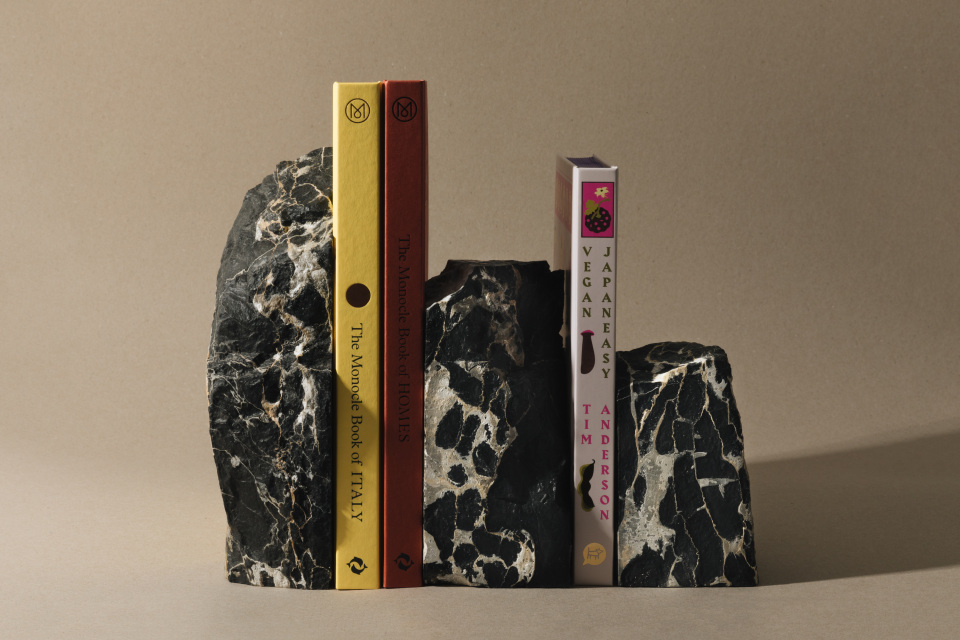 4. Combining stone with the room's structure

A classic way to combine stone with the structure of a room is by displaying it and letting it serve a purpose at the same time. Coffee or dining tables are perfect for this, for gathering with friends and family or to enjoy a moment of solitude with a favourite book and a glass of your favourite tipple.

When it comes to combining stone with a room's structure and purpose, the HAUS coffee table is a beautiful example of the elegance of hand-carved marble.

The HAUS coffee table accessorises wonderfully with your favourite coffee table books, hand-picked flowers or simply to draw the eye in as a statement piece in your room.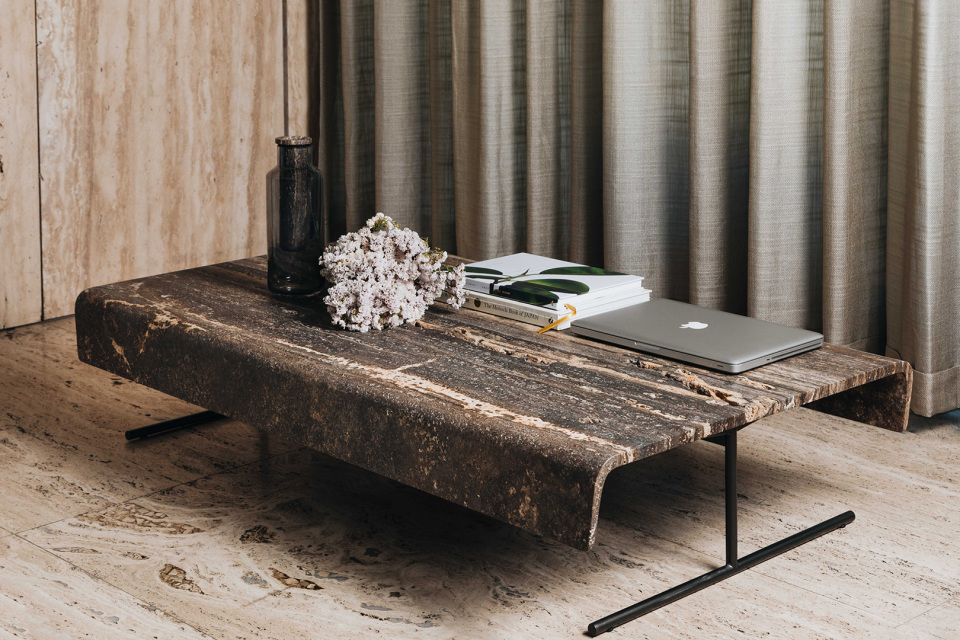 Get in touch with the MAAMI HOME team to discuss how to create your contemporary interior with marble. Simply complete our contact form and a member of the MAAMI HOME team will contact you shortly.