4 interior tips to accessorize a space
Looking to change the look of a room but unsure where to start? Are Pinterest and Instagram providing a little bit too much inspiration and endless ideas that are difficult to translate to real life?
Worry not! We realise that when it's time to make changes to a room without a full face-lift, often the simplest of accessories can make a world of difference. From candles to coffee table books to touches of nature, we've collated our top four tips for accessories which lift a space. Join us to find out how to change the look of a space with the simplest of tips for maximum style appeal!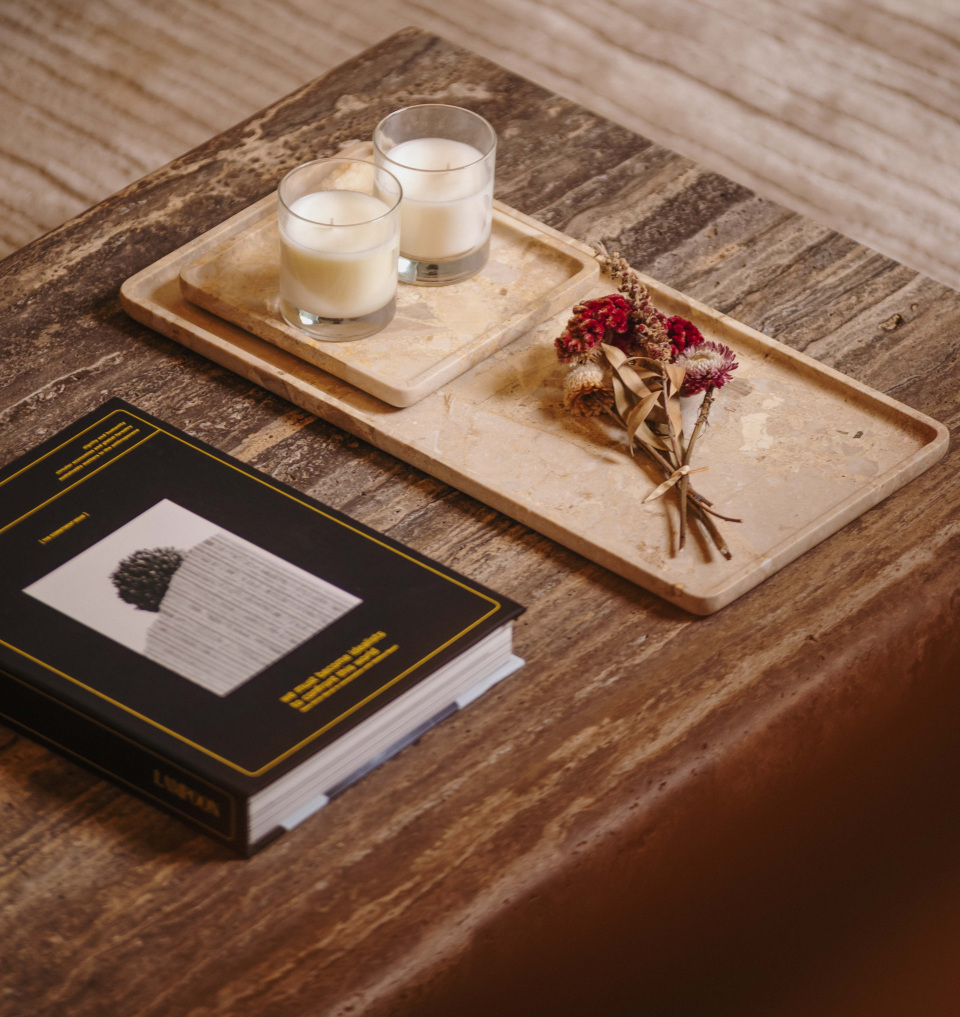 1. Candles
Bring light and aromas into a room, all in one go! Candles add ambience, a sense of connection with those around us and coziness to a room. From a design point of view, they can be changed easily to match the seasons or scents we wish to create, or they can be moved to another part of the room, to further revive a space. With such a wide range available to purchase, there is plenty of choice to suit different interiors. From floating candles to pillar candles, taper candles to votives or jar candles, each one has a place in a room.
For environmentally-friendly options, coconut wax, beeswax, bayberry wax and soy wax candles are excellent choices. These types of candle are made with natural and renewable materials as well as natural essential oils.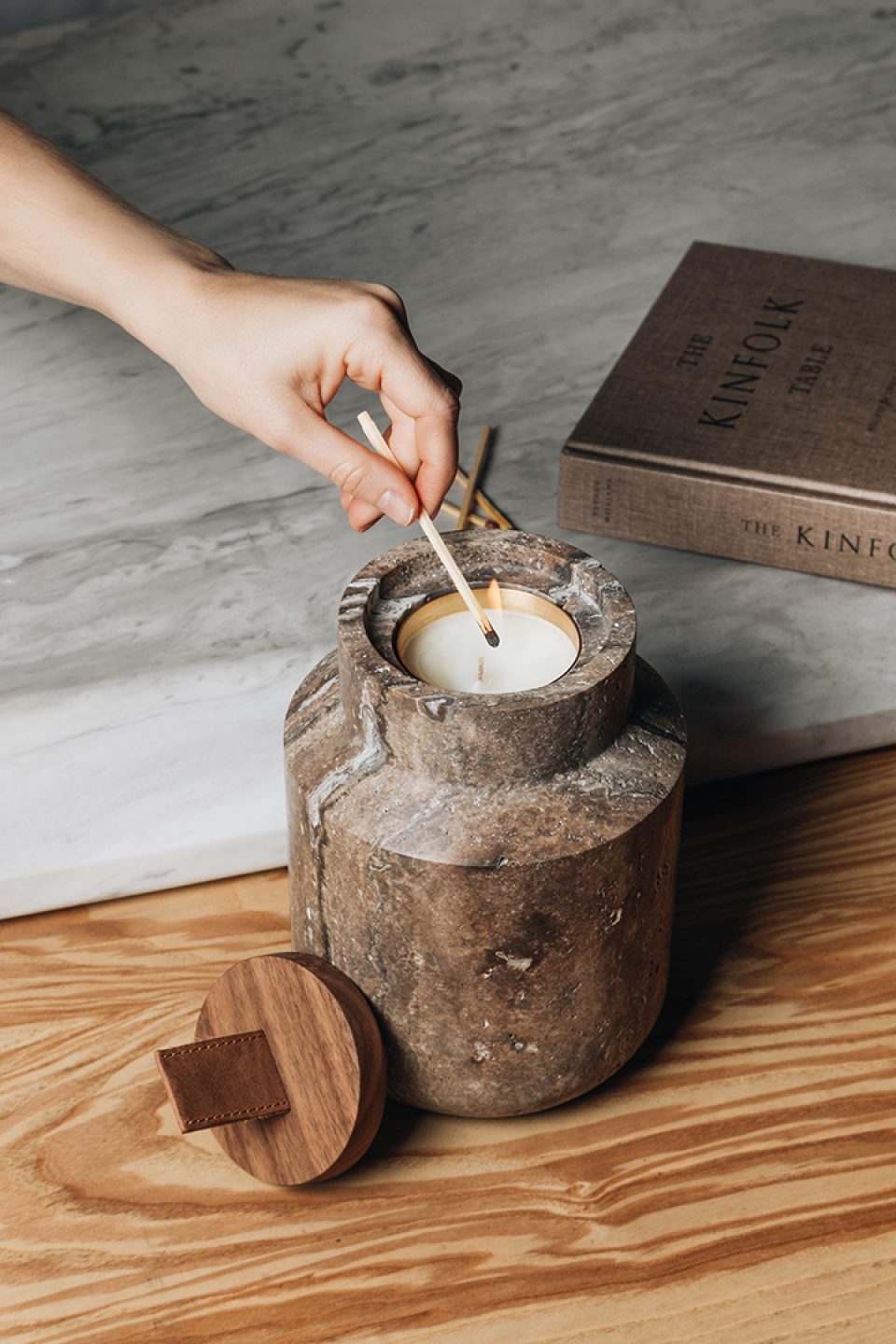 2. Accessorize your deskop

Strive for a desk less ordinary with marble desk accessories. Whether it's a pen holder or a paperweight, desktop accessories add sophistication and organisation, all in one go. They're not just a desk accessory either! Useful in a hallway or on a sideboard, marble pen holders are ideal to jot down a reminder before leaving home.

The MAAMI HOME HALF PIPE marble desk accessory is a practical paperweight and pen holder with instant visual appeal in any office. Carved in elegant Emperador marble, a sought-after dark stone it works well in business and home office environments.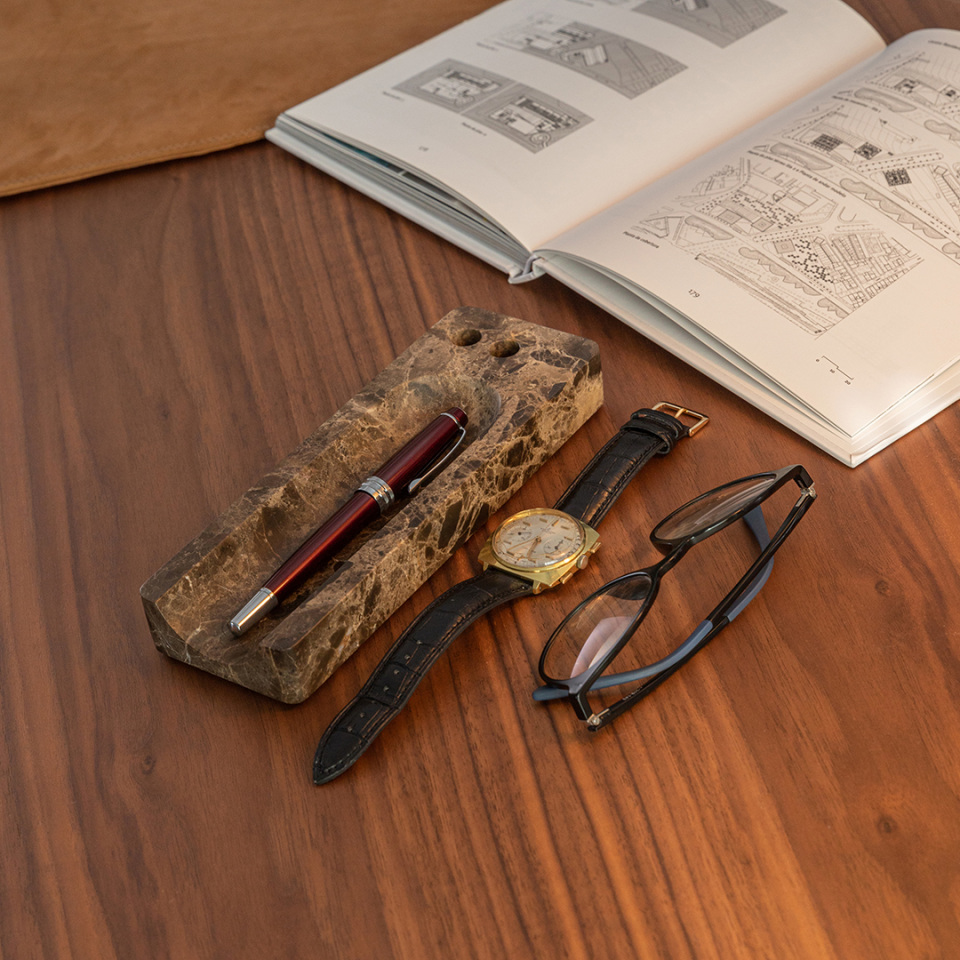 3. A spot of nature

Bring life into a room with the help of nature. From dried to freshly-cut flowers, plants and, if there is enough space, small trees, there's a plethora of choices to add the colours and aromas of nature to a space. Choose plants that fit the décor, space and theme of the room. Plants lift a room by breathing life and colour into it, instantly attracting our attention.

Research also suggests that green is a calming colour which helps us to stay calm and relax, thanks to natural colour wavelengths.

Plants which are easy to care for are the simplest way to start. If light is an issue in the room, plants that don't need a lot of light to flourish are the best option. Lucky bamboo, peace lilies, philodendrons and anthurium are ideal choices. Ensure the plant pot or vase matches the room décor for complete design coordination.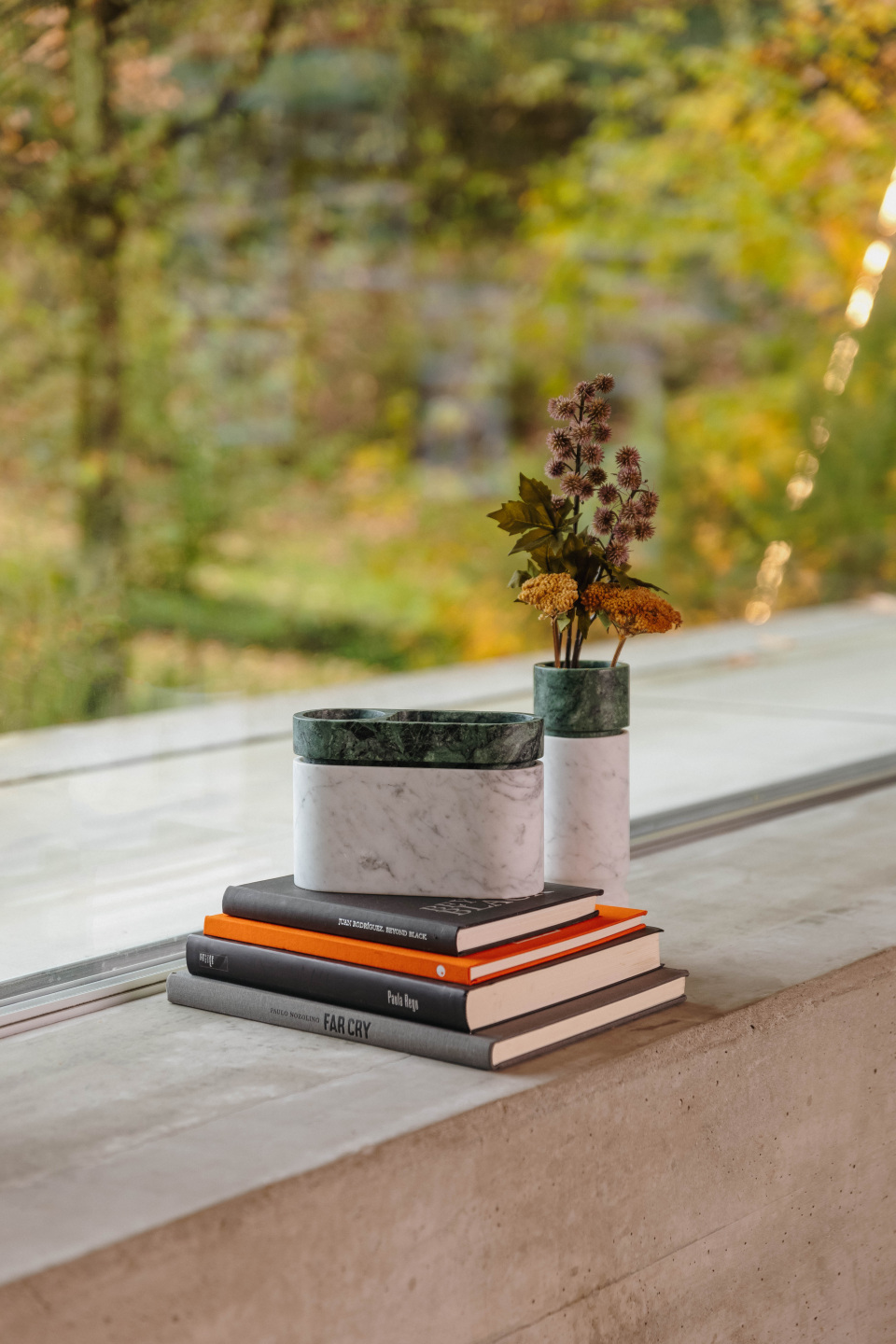 4. Leaf through a book

Coffee table books are a reflection on their owner, the living space and previous experiences. They're beautiful to display and all the while they are inspirational and provoke memories of their purchase. Easier on the eye than screens, they're the perfect excuse to lounge around and simply enjoy them, by leafing slowly through them at leisure.

Coffee table books are a versatile accessory for modern design, whether they're used to create a focal point on a table, or even in a room. Larger than the average novel and picture heavy, they can take pride of place on a coffee table, as their name suggests, or even on a sideboard or bookcase, styled well to highlight other accessories such as lamps or flower vases. Books that reflect travels, education, architecture and art, are optimum choices.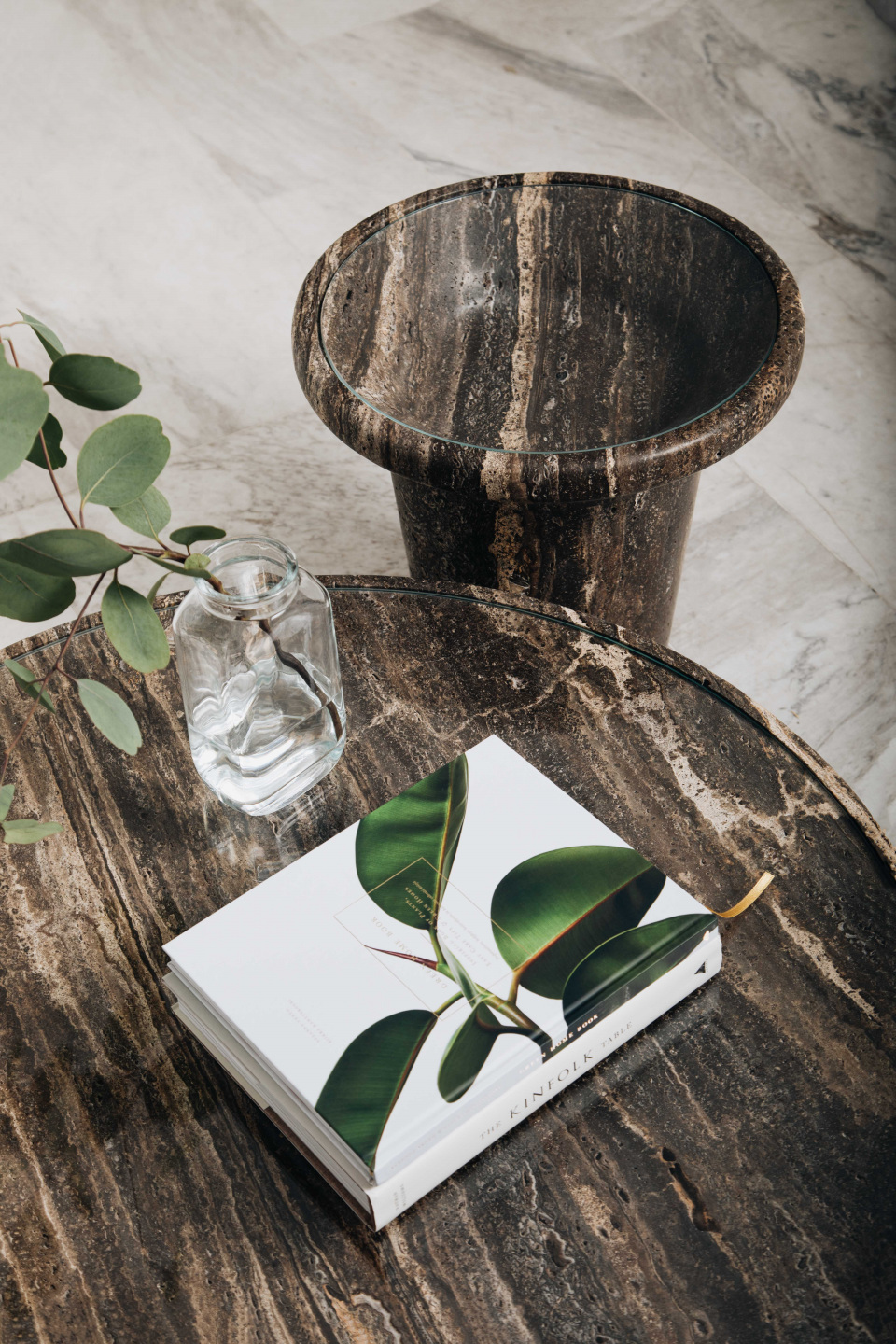 So, all that remains is to choose the right one for the right space. From candles to plants to leisurely leafing through coffee table books, we're sure our tips will inspire positive changes in a room.

Contact the MAAMI HOME team to find out more about our specially designed and handcrafted marble pieces that will change the look and feel of your room within minutes.