Water sustainability at MAAMI HOME
World Water Day takes place each year on the 22nd March. World Water Day It focuses on water sustainability and how access to clean water is essential for the planet, for healthy food choices and for preventing disasters which threaten peace.
Here at MAAMI HOME, sustainability is part of our DNA. It's not just our marble pieces, including our , which are designed with sustainability in mind. Our packaging focuses on sustainable options and so does our production.
In this journal post we take a look at how MAAMI HOME proactively saves water every day, with every piece our team makes. By sourcing our water from our very own on-site well, we estimate that we save over 2 million litres of water from the mains water supply each year, that's almost the equivalent of an Olympic-sized swimming pool!
Join us here at our site in Vila Nova de Gaia to see how it all starts, and finishes, in our marble yard.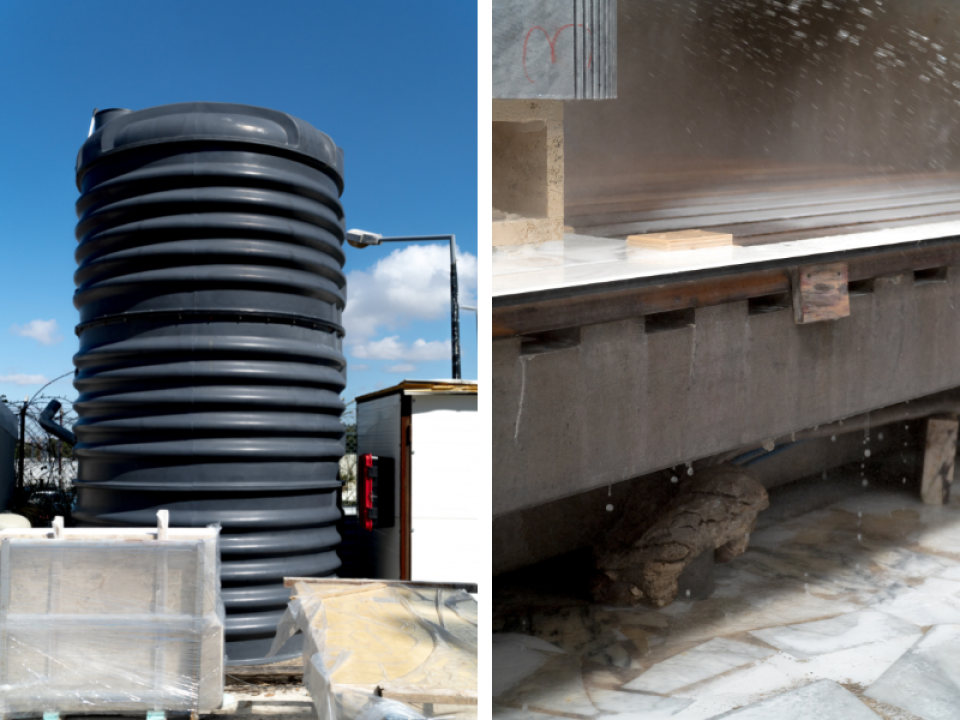 Water from the underground water table is collected via our very own well, and stored in this 20,000 litre tank. On rainy days, rainwater is also collected from the roof of our building and fed into our circular water system. We use natural water from the water table in one of our cutting machines to avoid the use of chemicals which damage our tools and to save on mains water.
The water from the well is pumped into our workshop where it is used to cool the cutting tools. As the cutting machines work, water is drained off via our drainage gullies and a specially-created inclined floor, which filters the dirty water and marble dust as a slurry which we later reuse.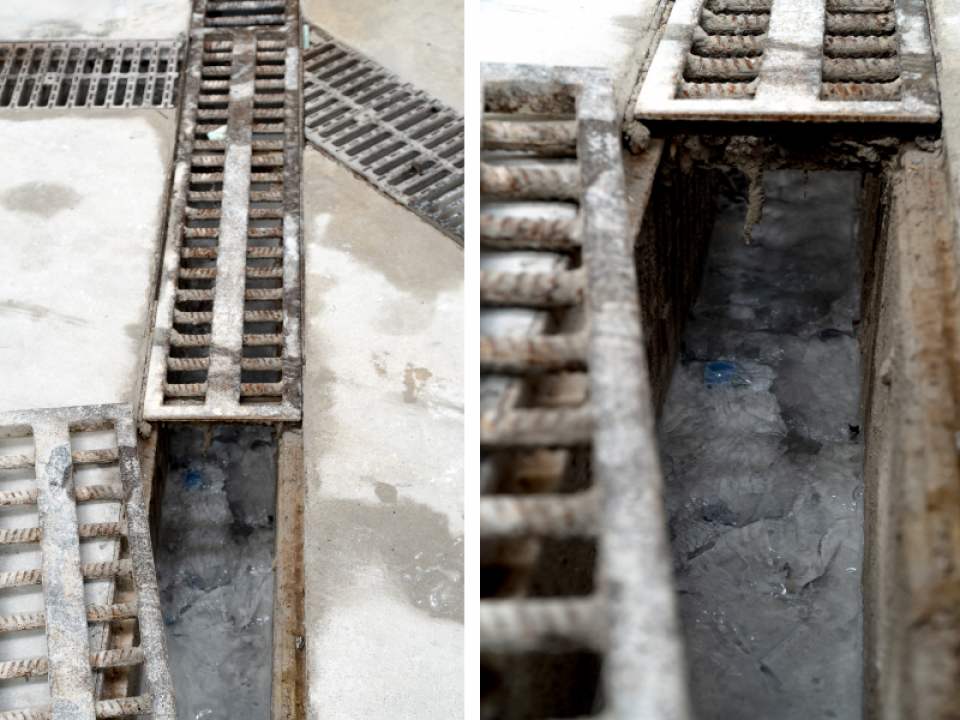 The water and marble dust are pumped through the gullies and are filtered using an organic flocculant treatment.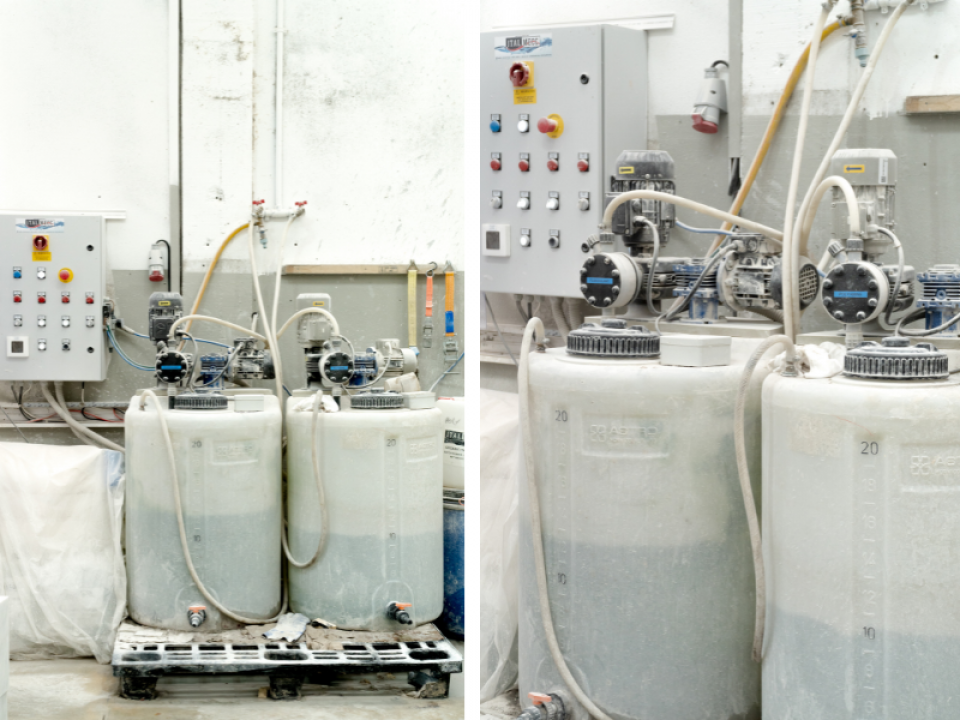 Once treated, the water and sediment are pumped to underground tanks for filtration to take place. This is a three stage process. At each stage, the sediment falls to the bottom of the tank, pushing the cleansed water from the first tank to the second, where the dust again falls the the bottom of the tank. By the third tank, the water is clean enough to be pumped out. At this stage, the water is pumped back into our production, as part of our circular water reuse.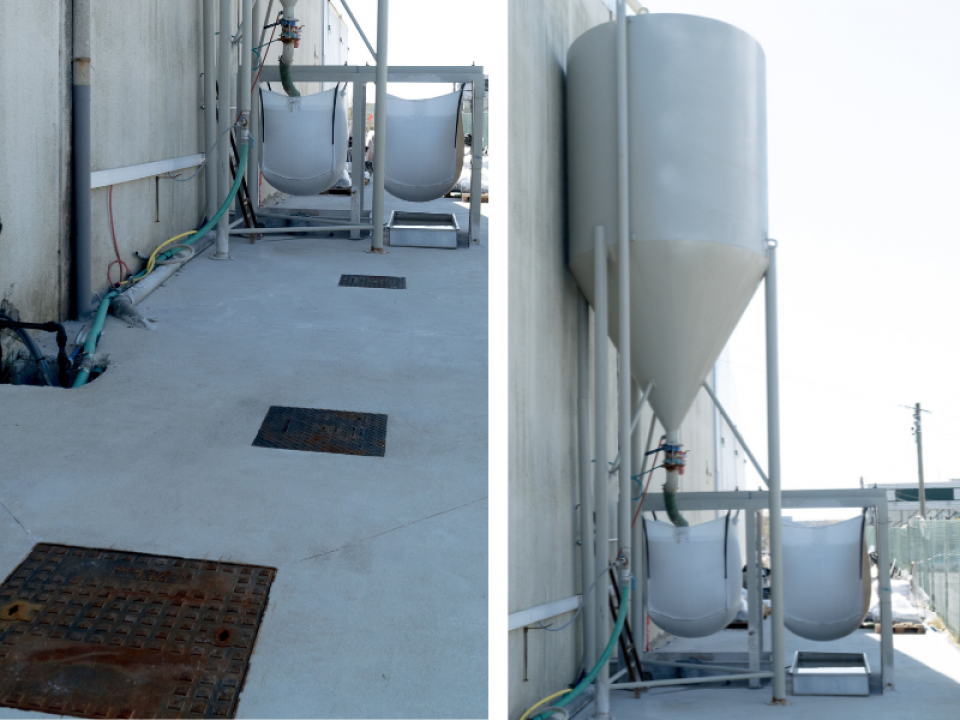 The sediment is pumped to a large tank, where it is transferred into a purpose-built bag, where gravity helps the water which remains in the sediment to drip through. The bag is moved across the frame for a second drying stage. It is then moved to our yard for further drying in the sunshine and to be used for MAAMI HOME product development.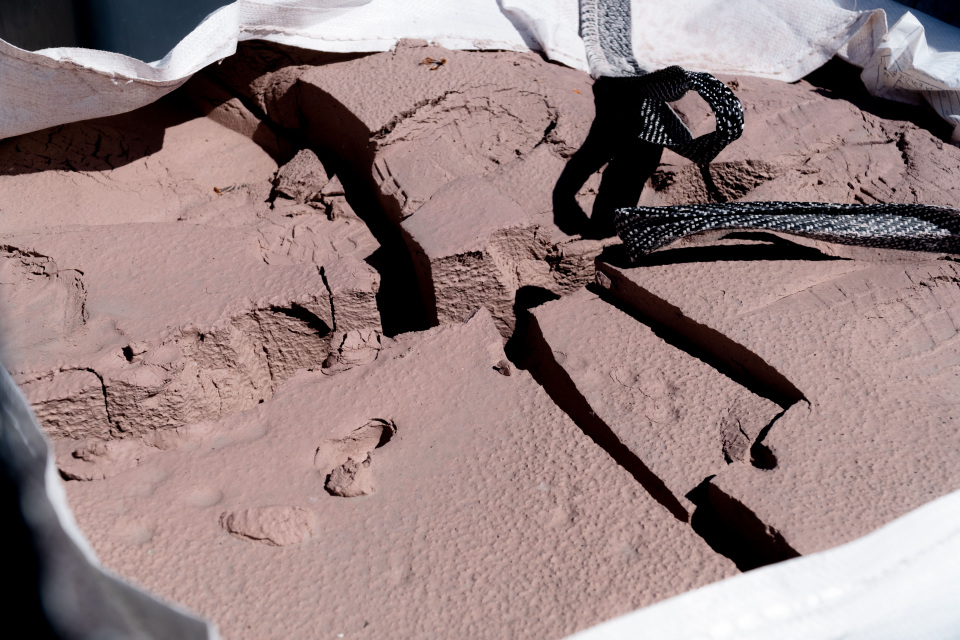 Contact the MAAMI HOME team to find out more about our approach to sustainability and our range of Upcycled furniture and marble accessories.