The 5 most popular marble finishes
Honed or leather? Smooth, glossy or bush-hammered? Do you know your marble finishes? In a world where it's not just the marble type that counts, knowing your sandblasting from your honing really matters!
Marble is polished with tools which have abrasive pads, known as grits. Grits are part of a grading system which helps craftsmen choose the right one for their desired stone finish. In the skilled hands of marble craftsmen, these abrasive pads polish and refine the marble bringing the natural hues, veining and detail of the stone to light with a lustrous finish.
Marble is a truly versatile material when it comes to interiors, exteriors and anything in between. Marble offers a wealth of possibilities when it comes to pattern, tone and finish. Picking the right marble enhances the functionality of a space, and with it, the look and feel of it. Join us today to discover the top five marble finishes and where to use them for maximum impact and style-appeal.
1. Honed marble finish
A honed finish is also known as a matte marble finish. It is created by polishing the marble using specially-designed abrasive. A honed marble finish is smooth and velvety and is often used to smooth out any natural imperfections in the stone. As a result this type of marble polishing is used for marble restoration projects, as well as a marble finishing technique in itself.
As marbles goes, honed marble is ideal for flooring in high-traffic areas such as living rooms and hallways, because it is less prone to scratches, unlike other finishes, such as polished. It is also perfect for adding texture, as well as protection, in kitchens and bathrooms, making it ideal for countertops and backsplashes.
MAAMI HOME's NORDIC WOOD washbasin has a honed marble finish on Kunis Brescia marble, offering an elegant and light touch to a space.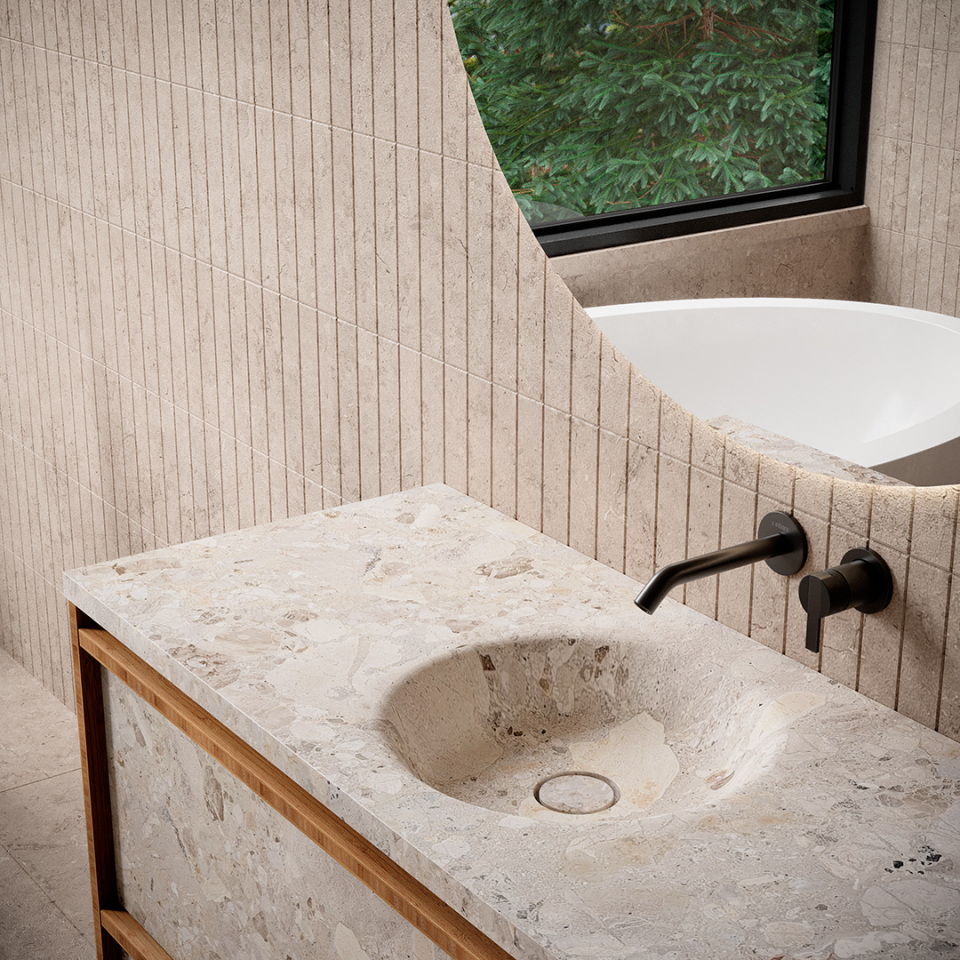 2. Polished marble finish
Polished marble has a shiny, lustrous finish and it's one of the most recognised. Polishing marble means that the porosity of the stone is reduced to a minimum, which means extra protection against the elements which can damage the stone.
Polished marble is ideal for worktops in indoor spaces and for wall coatings where a timeless look is sought.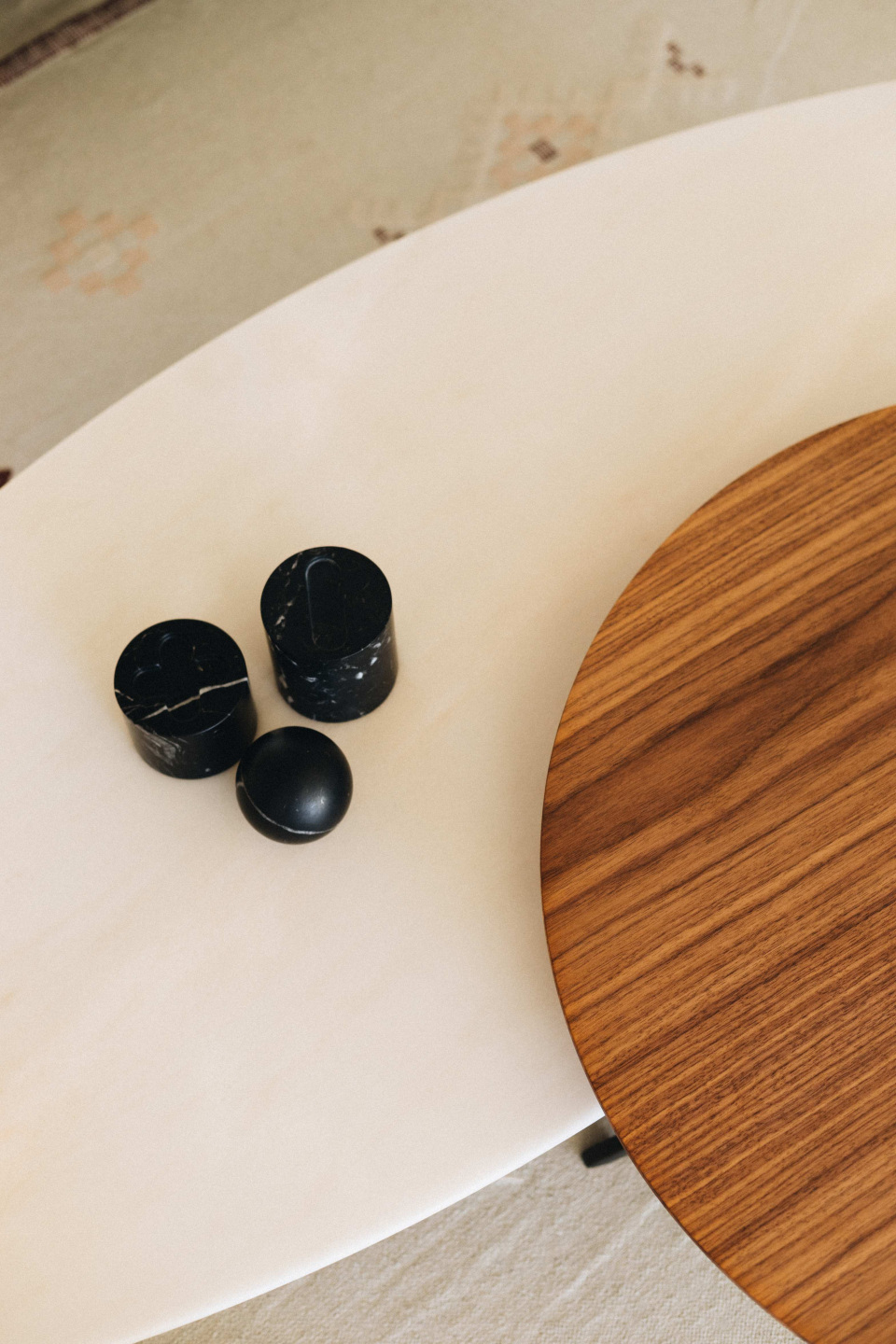 3. Leather finish
Leather finished marble has, as the name suggests, a finish reminiscent of leather.
Marble with this finish starts out with a honed finish. Diamond-tipped brushes are used across the honed surface to add texture. These diamond brushes have various levels of abrasion, which create pores and dimples in the stone, rather than crevices. The texture created on the stone through this process depends on the original stone rather than the process. If the original piece of stone is very uniform and consistent in terms of colour, the finished result will be more subtle than that on stones which have a more varied composition.
The leathered finish helps to close the pores of the stone, in the same way that polishing does, maintaining the stone's natural colour more than other polishing types, such as a honed finish. Leather finished marble is also more resistant to stains and has a natural anti-slip finish. We choose a leather marble finish for all of our shower trays, to take advantage of the non-slip qualities of the polished stone and ESSAOUIRA, is just one of the MAAMI HOME shower trays which boasts this finish.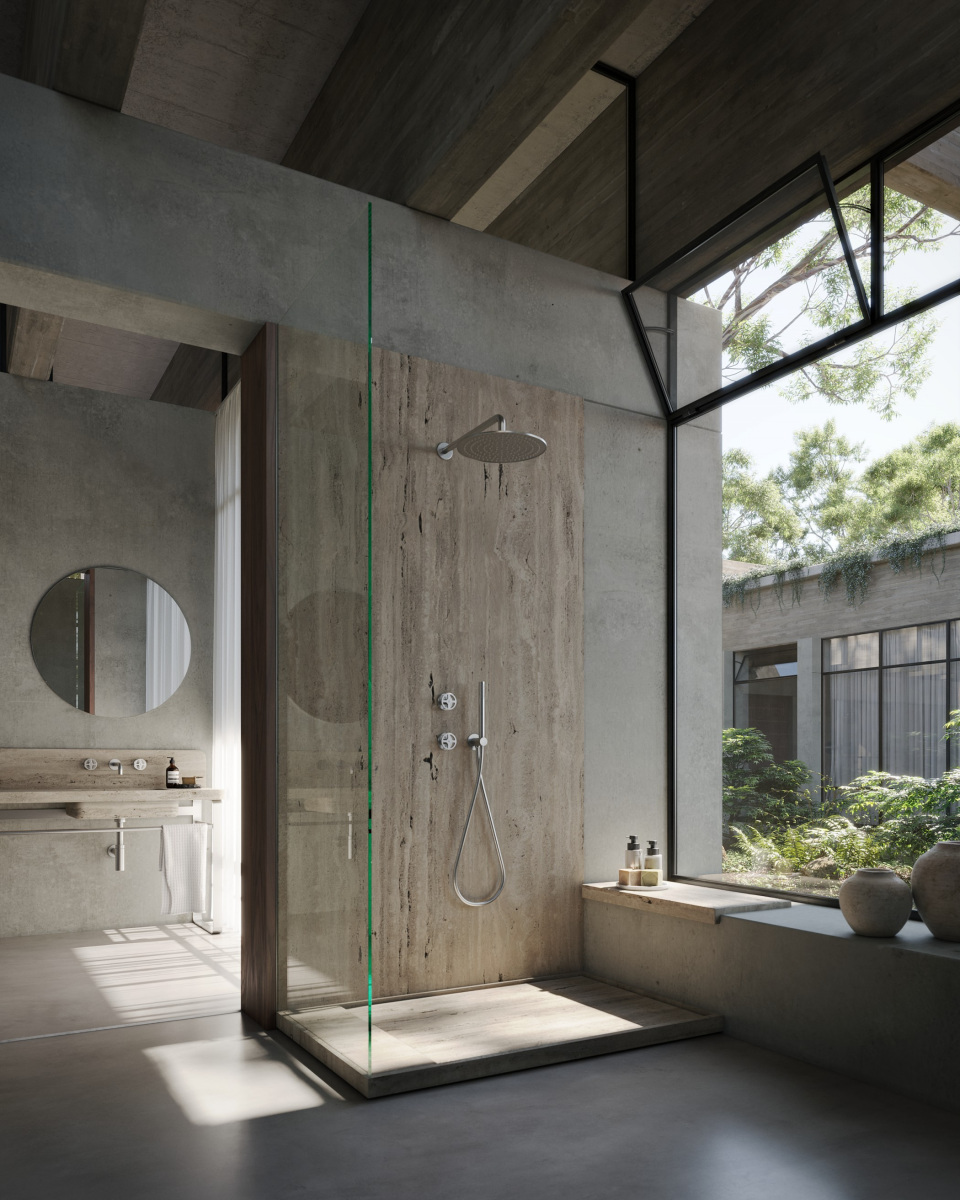 4. Bush hammered marble finish
Bush hammered marble has a rugged finish which appears slightly corrugated and is highly durable. To obtain this look, the marble is struck with a special hammer, known as a bush hammer. This gives a pitted effect of 1 to 3mm in depth, which can be coarse or smooth. The level of smoothness versus coarseness depends on the force applied during the hammering process. This finish gives the stone non-slip qualities, and as a result bush hammered marble is often used in areas with swimming pools or for bathroom shower trays.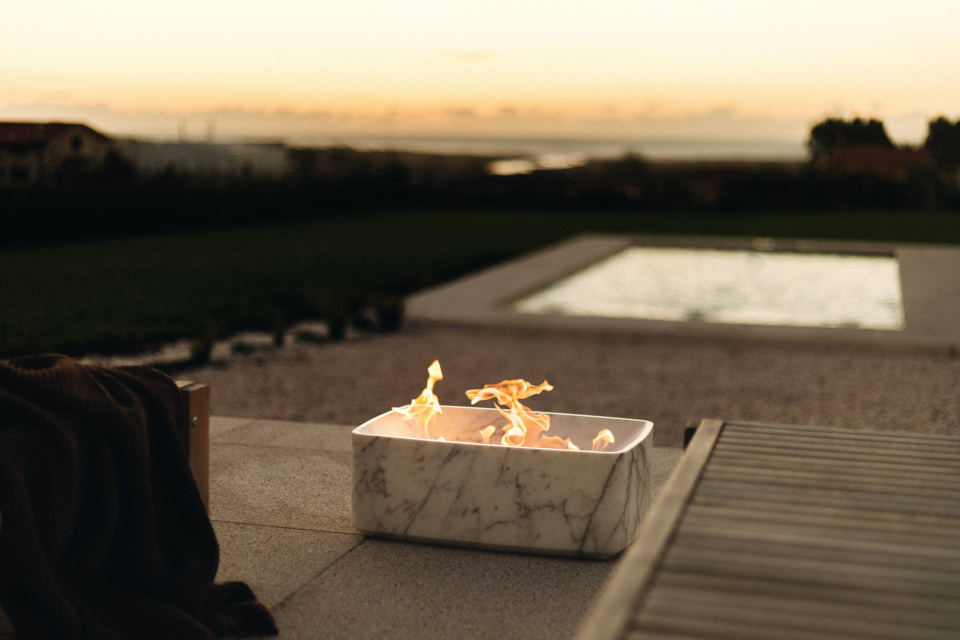 5. Sandblasted marble finish
As the name suggests, sandblasted marble is treated with sand. The marble is blasted with a blend of silicon or corundum sand, to create a textured surface, just like the bush-hammering technique, only the finish is smoother and less rugged. Sandblasting marble is a technique that is often used for wall tiles and backsplashes for bathroom and kitchens or for kitchen floor tiles.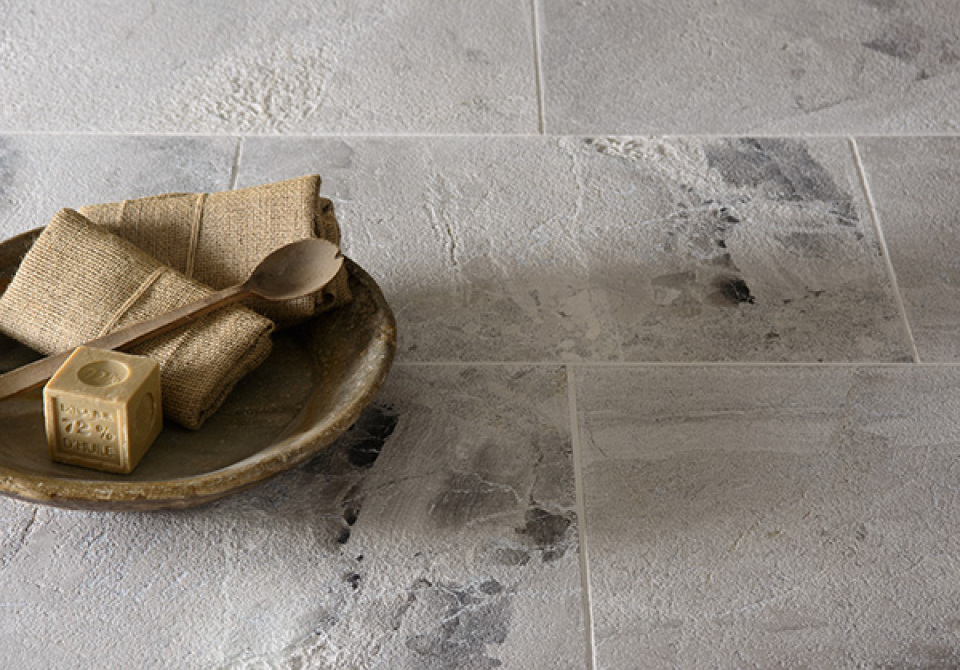 Image: Floors of Stone
So, now we know our sandblasted from our honed and bush hammered, and our polished from our leather finish marble! At MAAMI HOME, we recognise that different marble finishes are an integral part of the design and purpose of our pieces. Whether a piece is designed with a specific use in mind, or we simply want to enhancing the marble's beauty or embrace its natural properties. All that remains now, is to choose a hand-finished piece from our collection.
Get in touch with the MAAMI HOME team today to discuss your project and how we can help you with the perfect functional yet minimal piece for your project.