PODIUM, the sideboard that won over David Hingamp
Any world athlete aspires to stand on the podium. More than the sign of individual victory, standing on the podium is a sign of a collective cultural and territorial affirmation of identity.

When we created this sideboard for MAAMI HOME's living collection, we wanted to transmit this in the design and crafting of the finished work. PODIUM is a majestic piece, yet at the same time it is simple; robust whilst visually light, and timeless.

To display it in a living or working space is, first of all, to declare a statement. It is crafted in some of the most elegant of marbles. Available in Estremoz Rosa, Aurora Vigaria, Black & Gold or Gray Kendzo, Podium is an extraordinary piece, with superb details that enhance any environment.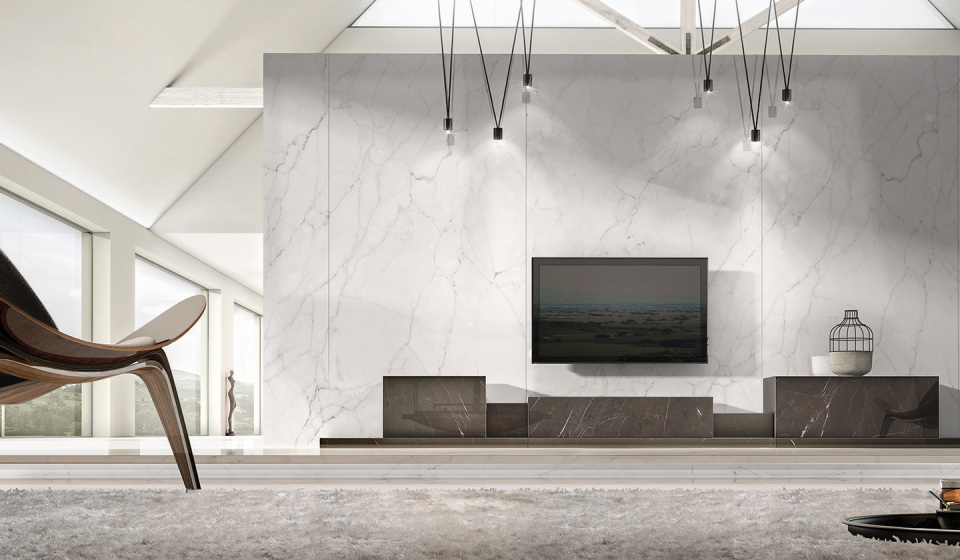 PODIUM is an elegant combination of boxes of different dimensions and angles, which, in true MAAMI HOME style, combine functionality and aesthetics beautifully, whilst simultaneously providing seemingly imperceptible storage space.

This was the piece that won over David Hingamp, the London architect mentor of AR'CHIC, an architecture studio dedicated to luxury residential projects whose work is often found in the most prestigious international architecture and design publications. David chose to give PODIUM a prominent central position in his personal living space. .



At MAAMI HOME we are passionate about a functional and aesthetic approach to furniture design which transforms furniture and decorative objects into authentic works of art. Multiple combinations are possible and designed according to the individual wishes of each client. The final effect is always consistent: of the noble elegance of marble combined with functional design that gives a sense of soul and life to any space.
Get in touch with the MAAMI HOME team to discuss the perfect PODIUM for you. Simply complete our contact form and a member of the MAAMI HOME team will be in contact with you shortly.