Gift Ideas for the Holiday Season
Christmas is on the horizon and we know that finding the perfect gift is never easy. As you get comfortable on the sofa, ready to while away a good few hours on the internet for the annual Christmas gift search for that elusive perfect present for friends and family, we mulled over our favourite MAAMI Home pieces for the festive season and beyond.
Our team gathered together to create the perfect gift list, our very own carefully-chosen selection of decorative objects which combine form and function. Each object is designed to stand the test of time and celebrate marble's timeless beauty. Our gift list is perfect for your minimalist best friend, your design-loving boyfriend, remote co-workers or an aunt who is addicted to organisation.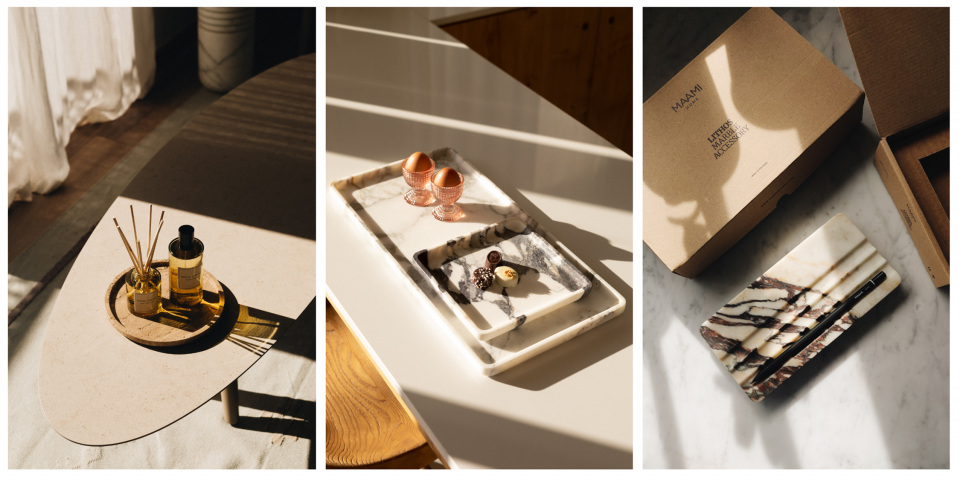 The Lithos
The Lithos is an incredibly versatile accessory, which, thanks to its minimalist design, is the perfect addition to any room. We love to see the Lithos pen holder on a desk, adding a touch of unassuming elegance to the workspace, or on a sideboard, for a functional aspect in the living area. Thanks to the marble's natural veining pattern, each piece is unique, and the hand finish by Maami Home's skilled marble crafters guarantees the highest of quality in each individual piece. The Lithos Calacatta Viola is one of our customers' favourites, showcasing the beauty of this world-renowned marble's purple veins against a white backdrop.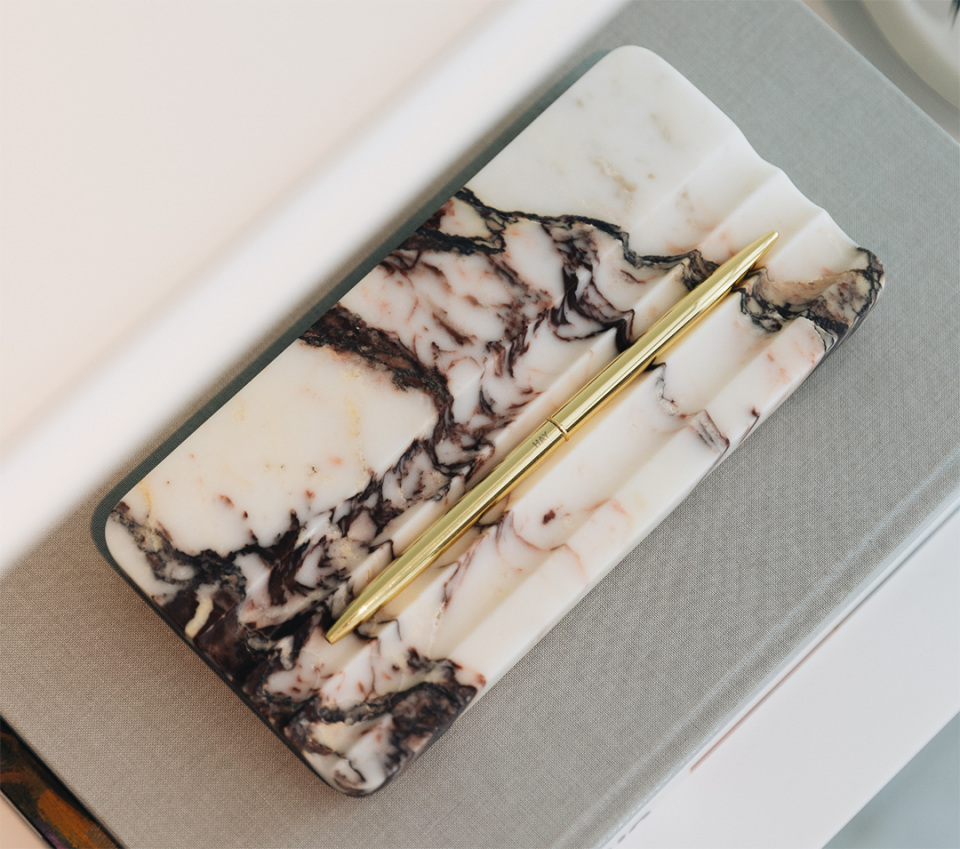 The Square and Round Series trays and plates are multifunctional objects. Perfect for holding personal items on the bedside table, toiletries in the bathroom, or simply as decorative pieces on a dining table. Both make outstanding gifts. We love to pair these trays with decorative candles or other scents to create a welcoming and warm atmosphere at home. The simple geometric shapes combined with the marble make them simple yet striking decorative elements.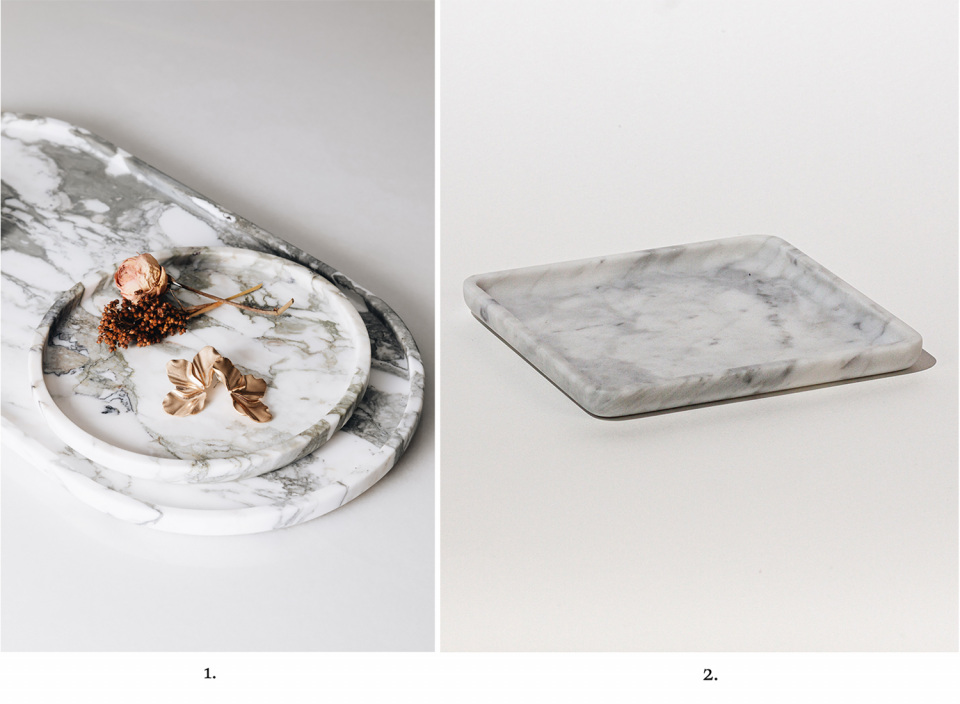 1. Round Plate Arabescato and Round Tray Arabescato
2. Square Plate Estremoz
All of MAAMI Home's Square and Round Series trays and plates and Lithos series pen holders are available for purchase. We have a limited stock of just 16 pieces available. At MAAMI Home pieces are usually only crafted to order but we have made an exception for this holiday season. These are available in the following marble varieties: Nero Marquina, Cararra, Calacatta Viola, Kunis Brescia, Estremoz and Arabescato.
As stock availability and shipping times can change quickly, please place your order before the 1st of December to ensure you receive your gifts before Christmas (EU only).

Please get in touch with our team if you cannot find the product on our website in one of the six marble stones chosen for these trays and plates and we would be delighted to discuss the options available.