Atomo - a timeless marble decor piece
There is an almost indescribable feeling when creating a new marble piece. It is a process that can be both rewarding and challenging. But the beauty of it lies in transforming a raw, natural material into a finished product that is both functional and aesthetically pleasing.
ATOMO follows this premise, and Mara Soares, MAAMI's product designer, had this in mind when she created it: "ATOMO is a reflection of the magic of this time of year. It was inspired by Christmas ornaments that when viewed together, sowed the seeds for an accessory with colours and textures that reflect upon the season. For me, Christmas is all about family, so there is nothing better than a piece that can decorate a table with a family all together", she explains.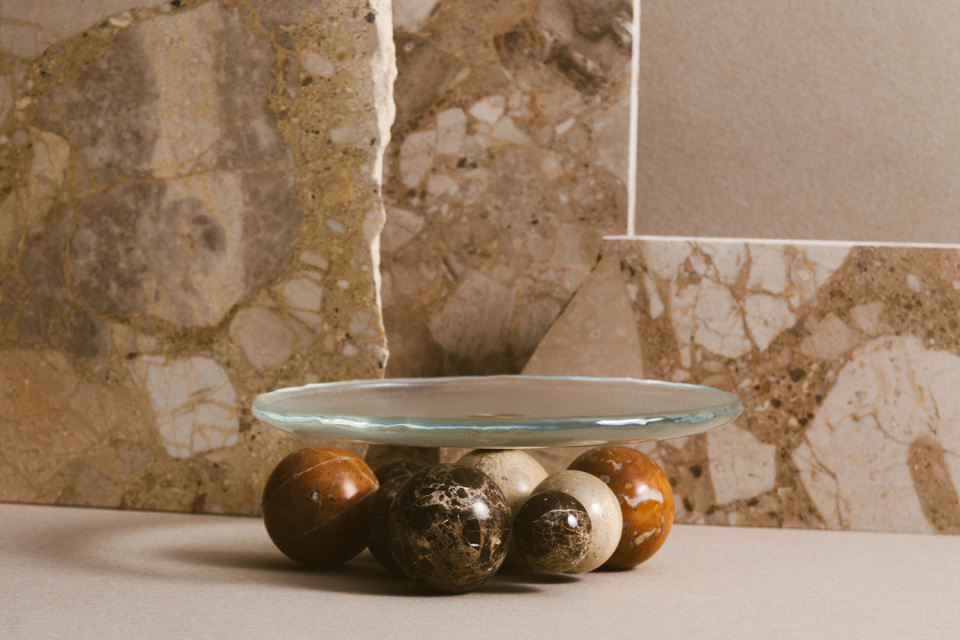 Working with marble requires a combination of technical skills and artistic vision – from designing to shaping and finishing the stone, it involves a high level of precision and attention to detail. During the creative process, Mara hand-picked each marble piece to ensure that the colour combination and marble veins maintain a balance from start to finish of the sculpting process. The natural veining and variations in colour and pattern inherent to the material often enhance the beauty of a marble object. These features can add depth and interest to the finished product and help make each piece unique. That's why our backyard is our sanctuary, and Mara often visited it while choosing suitable stone. For ATOMO, Emperador, Rosso Alicante and Kunis Brescia were the chosen stones.

ATOMO is made up of ten spheres that require a lot of attention, time, and care before being assembled into one piece. The hand-finished marble spheres were created by carefully shaping and polishing a block of marble into a perfectly round shape. This process allows for precision and attention to detail which is impossible with mass-produced items.
On top is a glass plate designed in a specific traditional way by one of our local partners – a small artisanal glassmaker. The glass is melted in a specialised oven where it acquires the shape needed for ATOMO. The final appearance presents a wavy object on the surfaces, with a texture that reinforces the craft spirit of ATOMO. Use it as a tray on a dining table for sweets and fruit, as a perfume and candle holder or as a flower vase.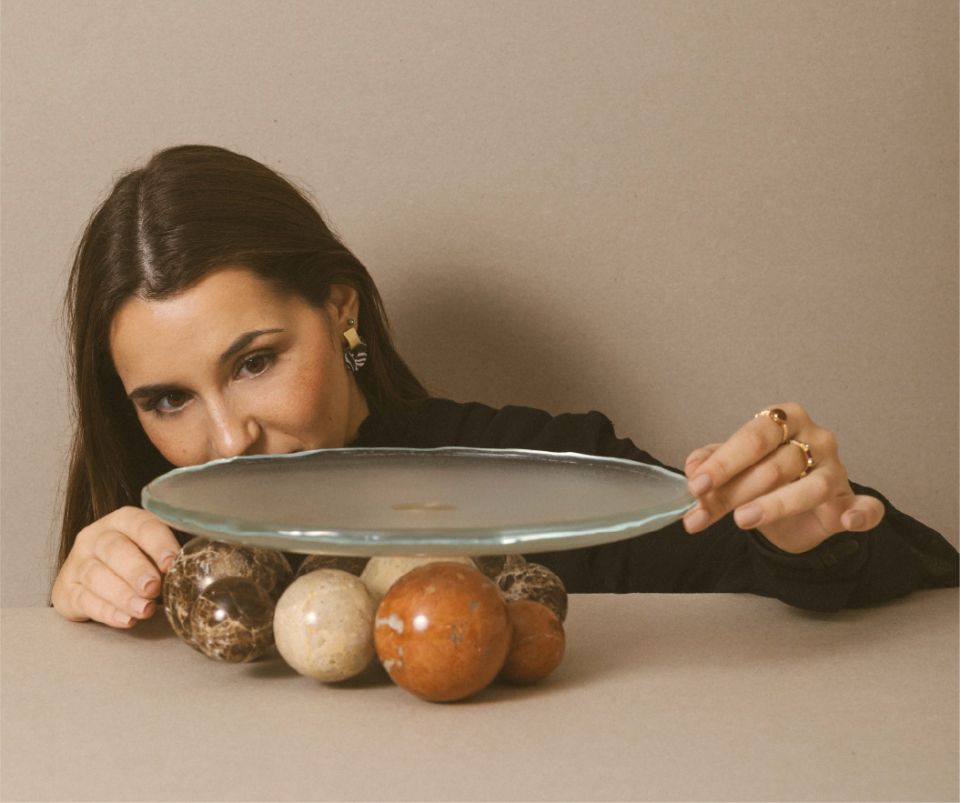 In addition to its aesthetic appeal, Mara created ATOMO to last for many years. This makes it an ideal choice for items meant to be passed down through generations. The gift of giving and family, is thus reflected in ATOMO's creation, from the design to the craftsmanship of the final piece. See the beauty of ATOMO unravel in a short movie here.
Get in touch with the MAAMI HOME team to discuss your unique ATOMO piece. Simply complete our contact form and a member of the MAAMI HOME team will get in touch with you shortly.