5 ways to brighten your home on dark winter days
Winter is the season for cosying up at home. Grab your favourite book or relax with a classic film as a seasonal treat and don't forget some good food and hot drinks. To create the perfect winter ambience for colder days, the right lighting is an absolute must. Here are our five favourite ideas for perfect lighting for darker winter days.
1. Amplify winter's natural light
Whilst winter may seem like dark and gloomy days are the norm, nature does provide its own natural winter sunlight for you to embrace, capture and enjoy, all the while boosting your mental health. Choose to amplify winter light to create a cosy place you could almost hibernate in.
On a bright winter's day, the natural light is high with a crisp, slightly blue hue to it, so draw back the curtains and let it in! If you do need to add some additional light towards the end of the day, in the living room, kitchen or home office, you can choose to do so by adding a table lamp, for a soft, warm glow.
If possible, get out of the house or office, even if it's just for a 10 to 15 minute walk during your lunch break. Fresh air and the winter day's natural light will help regulate your Circadian rhythms, boosting sleep, alertness and energy levels.
MAAMI Fiori Calacatta table lamp is the MAAMI HOME team's favourite table lamp for winter days.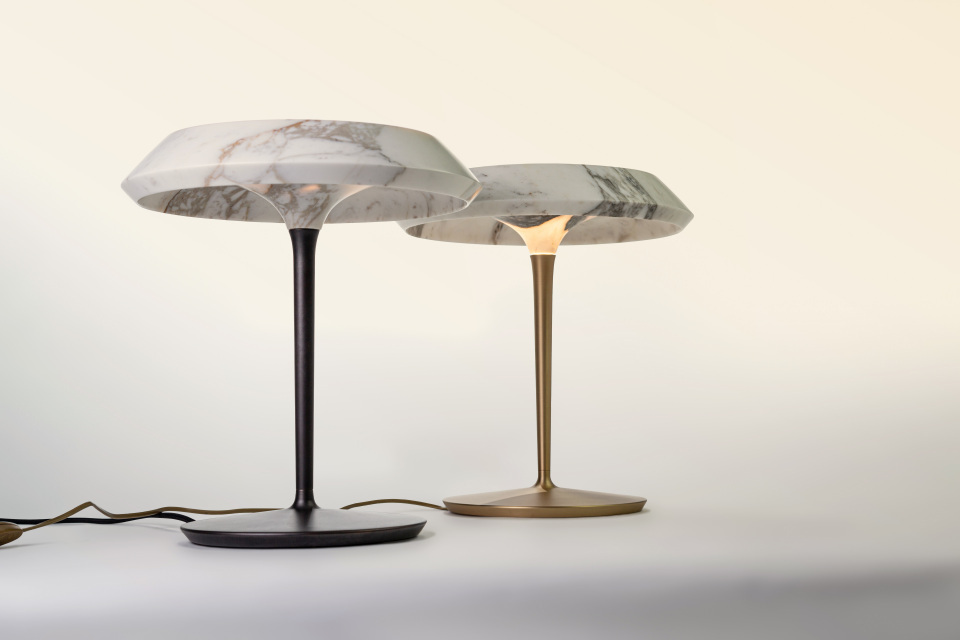 2. Create a natural glow, with the power of electricity
For a natural glow with the power of science, adapt your lightbulbs to the winter season. Light bulb temperature is measured on a colour temperature scale known as Kelvin. This scale ranges from warm white to daylight with a corresponding numerical scale. For dark days, choose bulbs with a rating of 6500K or above for better light quality that gives higher personal energy and productivity levels.
If you'd prefer to have more control over your light, rather than opt for all-purpose soft white bulbs, choose lightbulbs which emit light in different intensities and colours in fitting with the room. A dimmer switch is a simple way to adapt the light to the room and time of day, or opt for multicolour LEDs as an alternative adjustable lighting solution, which have multiple colour temperatures and intensities. Some even have an app for the ultimate in glow control.
3. Light a candle
As the nights draw in, soft, soothing lighting is like a cocoon on a chilly winter's day. Candles are the ideal choice for a low-lit relaxing experience and they add a touch of luxury to a room. Whether you choose to make candles a feature of the room, or you prefer a more subtle presence, candlelight has its own special appeal, and coupled with fragrance, helps creates a cozy atmosphere. Opt for pillar candles, candles in hurricane lamps or group taper candles together in decorative candleholders.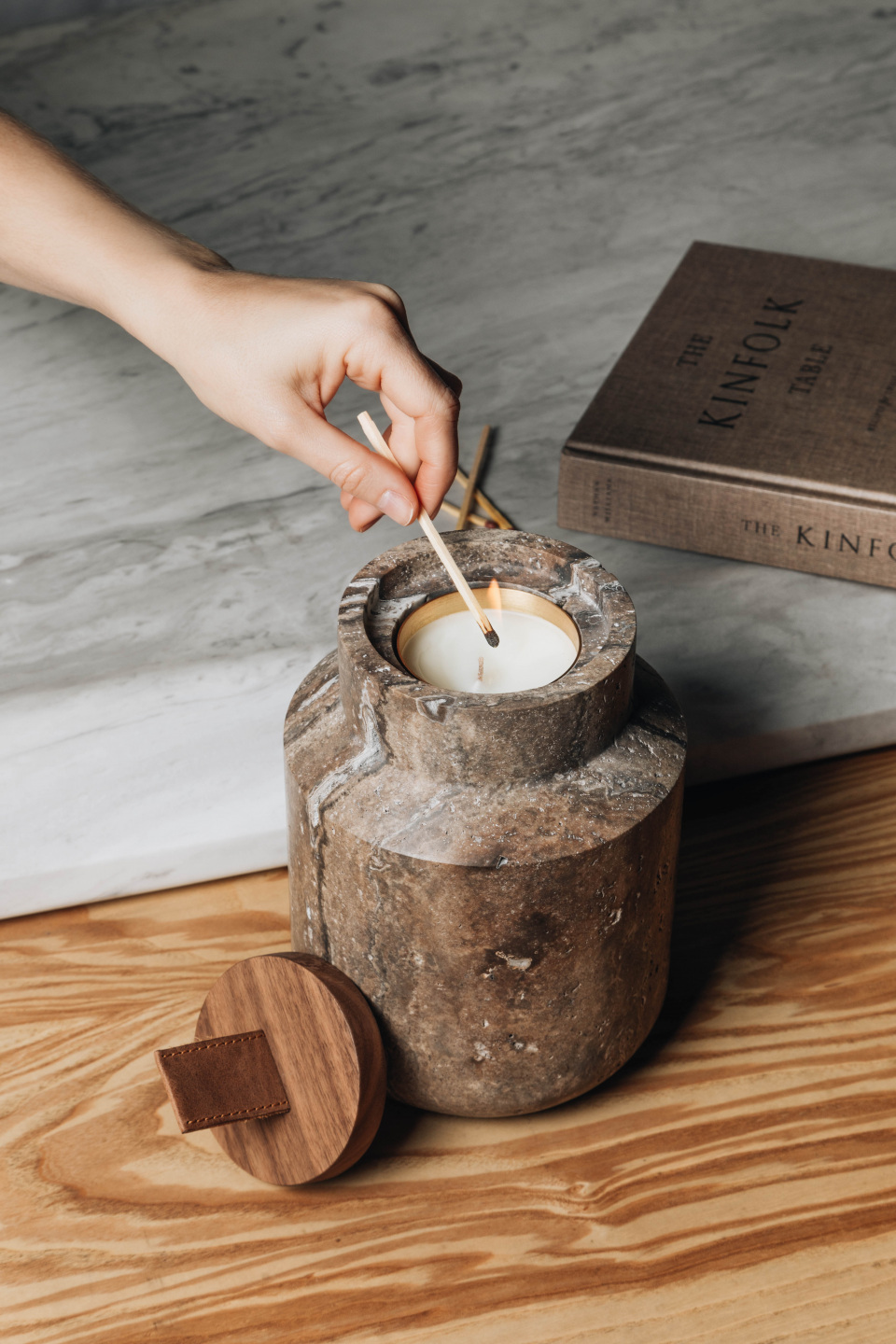 4. Reflect the light
A well-placed mirror gives the feeling of a bigger room by by reflecting sunlight around a space. If you can, hang a mirror on the wall opposite the window to refract the natural sunlight that enters the room, for brighter natural light, two times over. Alternatively, make a feature of your table lamps by placing a mirror behind them. An ornate mirror surround serves as a visual frame to a table lamp, whilst also reflecting its light.
5. Layer your lights
Consider the purpose of the space you are choosing to illuminate and add layers of light that enhance the natural light your room receives. Layering light can be done by including three light types within your space - ambient, accent, and task. Ambient lighting is the overall level of illumination within a room. Task lighting is focused on a specific area to help you complete a specific task, such as work with a desk lamp, a light above a bathroom mirror for make up or a cleansing routine. Accent lighting draws the eye to an object or an area, such as a painting or a cosy nook, creating drama or a specific feel to an area.
To layer light that creates a natural glow, use a medley of ceiling-mounted fixtures, floor lamps and table lamps. In a kitchen add task lights under the wall cabinets to shed extra light on worktops as you prepare food. In the home office, or for relaxing in the living room, reflective interior pendant lights work well, creating a warm, downward glow. Combine these with table lamps and floor lamps, for a soft glow that embraces the room.
The MAAMI HOME team's recommended floorlamp for layered lighting is the LUMI Calacatta Oro.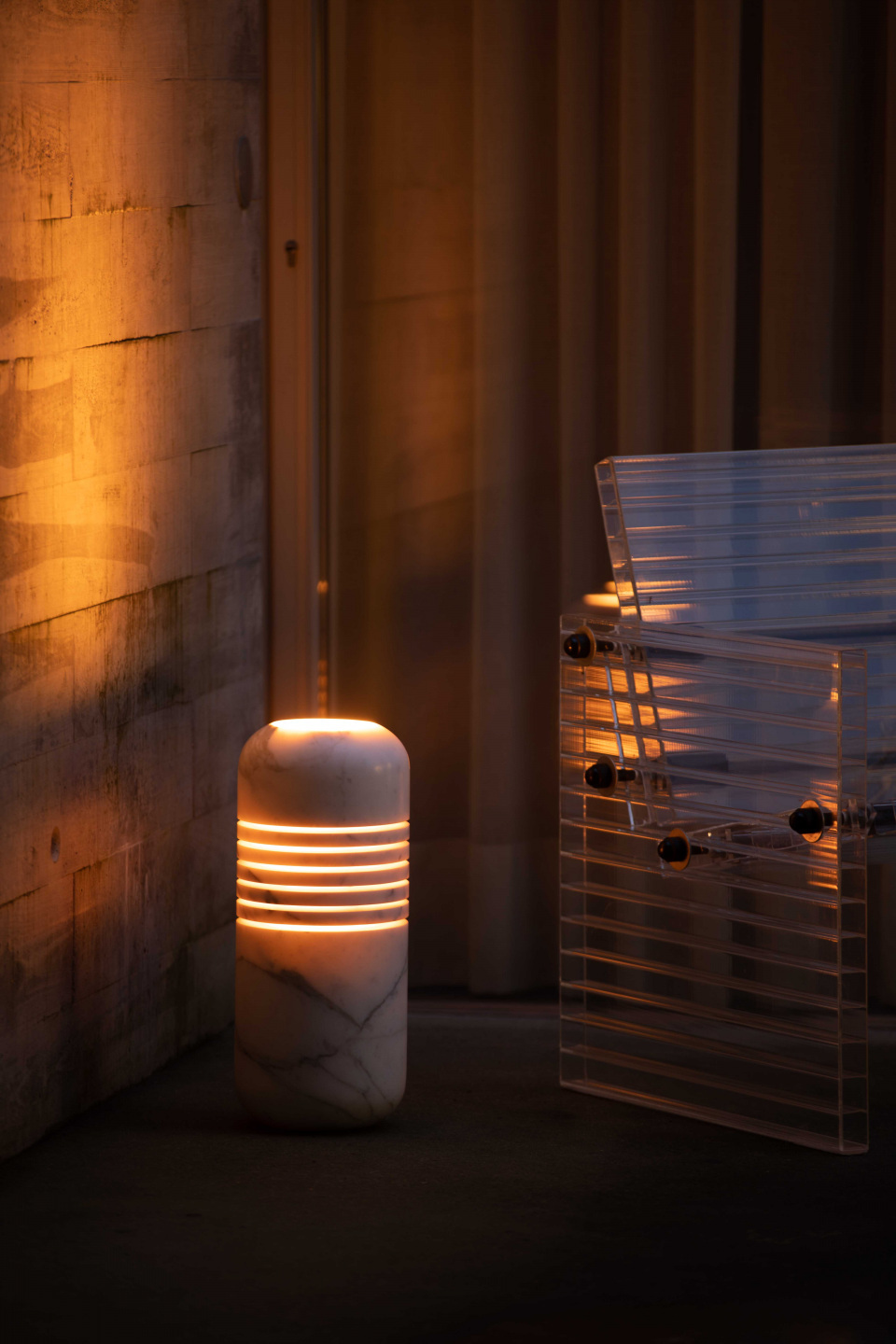 Contact the MAAMI HOME team to discuss the best marble lighting for you. Simply complete our contact form and a member of the MAAMI HOME team will get in touch with you shortly.